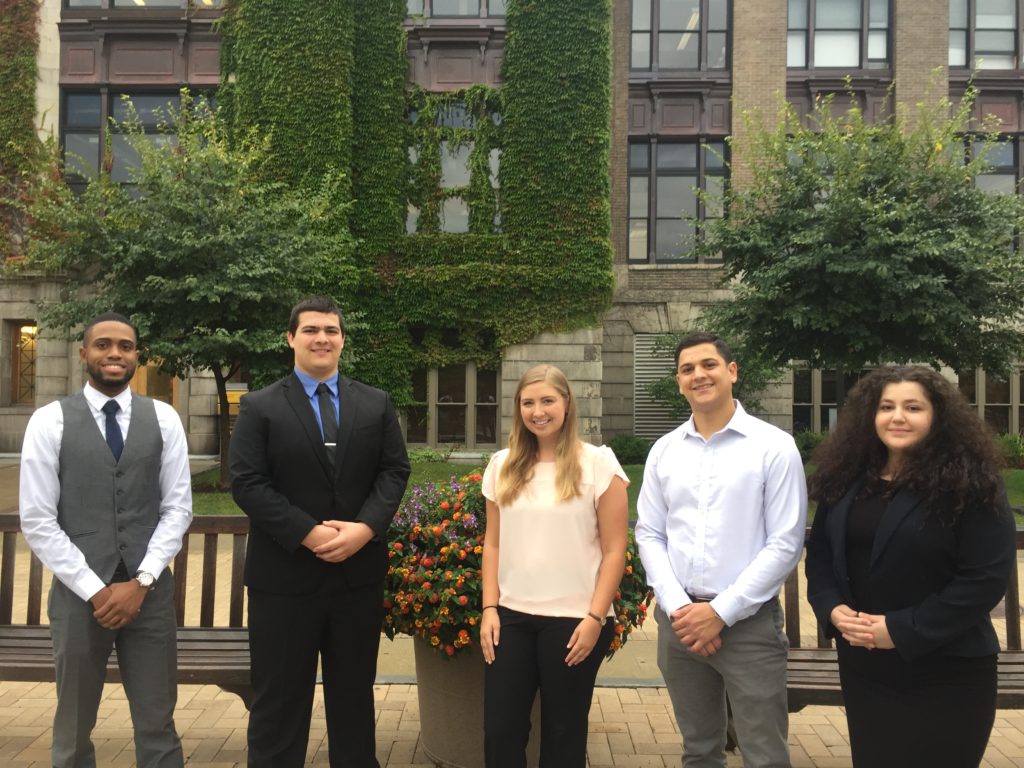 Living on your own means learning how to budget, which is especially important in college. I'll admit though- as a senior, I am still pretty bad at budgeting. I've lived away from home for three years, the last year off campus and renting a house, but I never took the time to look at my finances and make a solid plan for spending. I found myself living week to week spending way too much money and then not spending anything to make up for it.
Luckily, Syracuse provides students with resources to help plan out budgets. And especially lucky for me, one of my closest friends, Taylor Pasquariello, is part of the team of student coaches qualified to help their peers create budgets and start investing in the future.
Taylor, a policy studies major and business management minor, has been a Smart Money coach (part of the Office of Financial Literacy) since her sophomore year. I asked Taylor what inspired her to become a coach:
"It just hit me how important it is for college students to start thinking about their financial future now and to start saving, especially since so many of us have loans and are unaware of  repayment options. I also have grown up knowing family members struggling financially and I know how it affects people emotionally."
Taylor and I met freshman year in MAX 123, (Critical Issues for the United States). We ended up joining the same sorority and now she's one of my best friends. When I was stressing last week about my budget, she offered to walk me step-by-step through the the budget creation process. She wasn't working, I wasn't paying her anything, and she probably had her own work she could have been doing, but she ended up counseling me for over an hour on how I can have a fun senior year and not break the bank.
Some of her best tips? Well, for me, I spend a lot of money buying food when I'm on campus instead of cooking at home, so just taking the time to go home to eat or bringing food on campus to snack on while I'm studying has already helped me save money. Taylor also encouraged me to make a savings account so I always have some money in case of emergencies or unexpected purchases.
You don't have to know a Smart Money coach to get free help– students can sign up for Smart Money appointments on Orange Success. It's great that SU provides students with resources to plan financially for their futures. It's never too early (or too late) to start saving!
Samantha Trombley '18, is public relations and policy studies major. She is originally from Franklin, CT. Sam is a member of Hill Communications, the on-campus public relations firm. She is also a member of the Girl Code Movement, the women's club lacrosse team, and the Kappa Alpha Theta women's fraternity. In her free time she enjoys hiking, volunteering, traveling, and spending time with friends. More blogs from Samantha Trombley.