As part of our holistic admissions process at Syracuse University, the Office of Admissions offers optional personal interviews to all high school seniors and potential transfer students.
While entirely optional, participating in an interview is a great way to help the Admissions Committee get to know you as an individual and gives you the chance to ask questions in a one-on-one environment.
Here are our top five tips for making the most of your personal interview!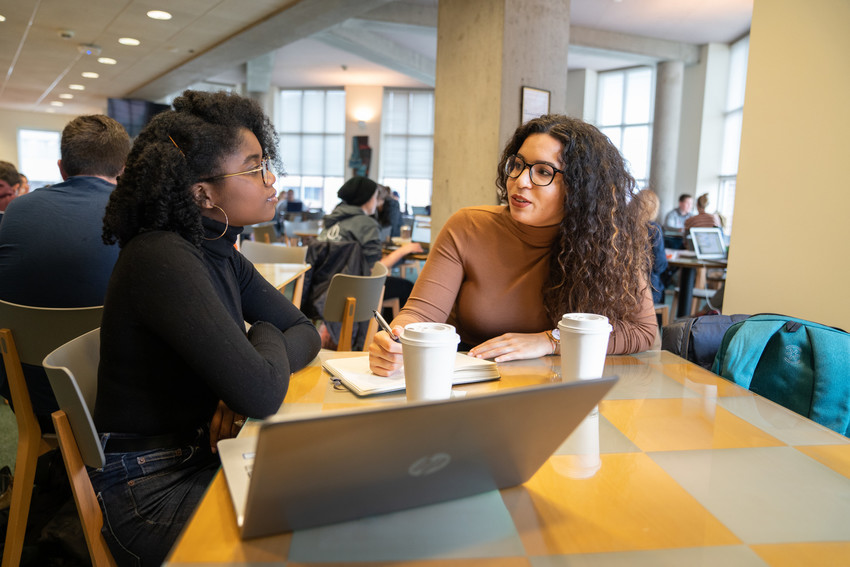 Don't Wait to Schedule
The Office of Admissions offers interviews for high school students between July and December of senior year. Interviews are approximately 30 minutes long and can be scheduled on most weekdays and some Saturdays throughout the summer and fall. Students are welcome to pick a date and time that works and register online!

Although it may be tempting to wait, we recommend scheduling your interview sooner rather than later! The summer is a great time to complete your interview so you don't have to worry about it during the school year. You can even schedule and conduct your interview before you start your application!

Are you a transfer applicant? Request an interview at any time by reaching out to our Transfer Admissions team at transfertosu@syr.edu.

Assess Your Virtual Presence
Our interview process is entirely virtual and conducted via Zoom. Once you schedule your interview, an admissions counselor or senior admissions student intern will send you a Zoom link prior to your interview date.

Ensure your interview goes smoothly by setting up for your interview in a quiet room and limiting distractions when possible. Assess your background – is it busy or messy? Consider putting up a Zoom background or plugging in headphones so your interviewer can hear and see you!

Don't forget the interview is a one-on-one process, so parents and family members should not join you in the Zoom session. If your family members would like to schedule a separate time to chat with an admissions representative, please contact us at orange@syr.edu.

Do Some Research
Before you schedule an interview, consider participating in one of our virtual information sessions. General information sessions are offered approximately three times per week and provide an overview of Syracuse University. Each of our 10 undergraduate schools and colleges also offer virtual sessions that dive deeper into their majors, minors and special programs.

Hoping to see more of our buildings and grounds? We welcome you to plan a campus visit or peruse our virtual tour to get a sense of our physical campus!

Bring Questions
Your interviewer will save plenty of time for you to ask questions about the University and our application process. Jot down any questions you have and bring a notepad and pen to your interview so you can remember to ask them day-of. For example, are you curious about:

Majors and minors?
Study abroad?
Internships?
Early Decision vs. Regular Decision?
Student clubs and organizations?


Relax
During the interview, the admissions counselor or senior intern you speak with may take notes. The interviewer's evaluation will be considered by the Admissions Committee along with all of your other application materials but is not a deciding factor in your admissions decision.

Therefore, take a deep breath and try to relax during your interview! Our goal is simply to get to know you and learn more about your personal experiences and goals.
Ready to Interview?
Schedule your virtual interview on our webpage: https://www.syracuse.edu/admissions/visit-tour/personal-interviews/. We can't wait to speak with you!