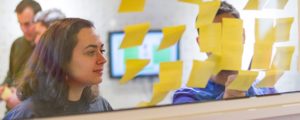 Meet Julia Fontana '19 G'20
Major: Information Management & Technology
Hometown: Nazareth, PA
High School: Nazareth High School
Activities: iSchool Peer Advisor, NEXIS Research and Innovation Lab, University 100 Student Ambassador
I began my career at Syracuse as a dual student in the iSchool and the Whitman School of Management. During my campus visit, I fell in love with the iSchool and the possibility of a curriculum that combined business and technology. I have always been interested in both areas and Syracuse was the only college I was looking at that had a formalized program where I could pursue both majors simultaneously.
Throughout my time at Syracuse, I have taken full advantage of every opportunity available to me. That's my biggest piece of advice – there are awesome things happening in the iSchool, so make sure you're making the most of them!
Collaborative, inviting environment for learning and discovery
The iSchool is more than just a building or college where students take classes. It truly is a community, a family of people, coming together to learn, discover, grow, and help each other.
Unlike any academic environment I've experienced before, the iSchool is completely collaborative. Students are encouraged to work together to solve problems and develop solutions. You see this spirit of community most clearly in NEXIS, an entirely student-run research lab located in the iSchool.
NEXIS has provided me with a platform to put what I learned in the classroom into action. It has opened the door to incredible opportunities I would not have otherwise considered.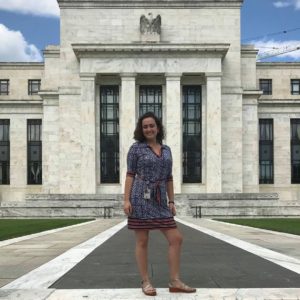 Opportunities to make lasting alumni connections
As a sophomore, I took a fully-funded trip to New York City to visit the New York headquarters of EY and Microsoft. I participated in hands-on profes
sional development exercises and made lasting connections with Syracuse alumni. My team of students even presented our project to partners at EY!
World-class internship and job prospects
My summer before junior year was spent in Washington, DC at the Federal Reserve Board as an Applications Development + User Experience Intern. Right away I got to work on bug fixes, automation, usability expansion, and participated in client meetings. The work I did made it into production across the entire Federal Reserve Board! This incredible internship was made possible thanks to connections I made at the on-campus iSchool Spring Career Fair.
This internship served as a great way to practice the interpersonal skills I learned through the iSchool. Since I was working with both clients and developers, I had to speak both the technical language of my development team, as well as the business language of our clients. The iSchool taught me the importance of "speaking both languages" and putting it into practice further emphasized my classwork.
Immersion experiences in the real-life business world
During the Spring Break of my senior year, I traveled to the San Francisco Bay Area through the iSchool Immersion Experience program. We visited Syracuse alumni and friends at companies across Silicon Valley and the greater Bay Area. I made 100 new contacts at huge organizations like Google, Uber, Cisco, and Twitter. We even met with startup companies like Density, which was started by iSchool alumni. It was incredible to learn about the tech-driven business culture of the Valley directly from members of the Orange family.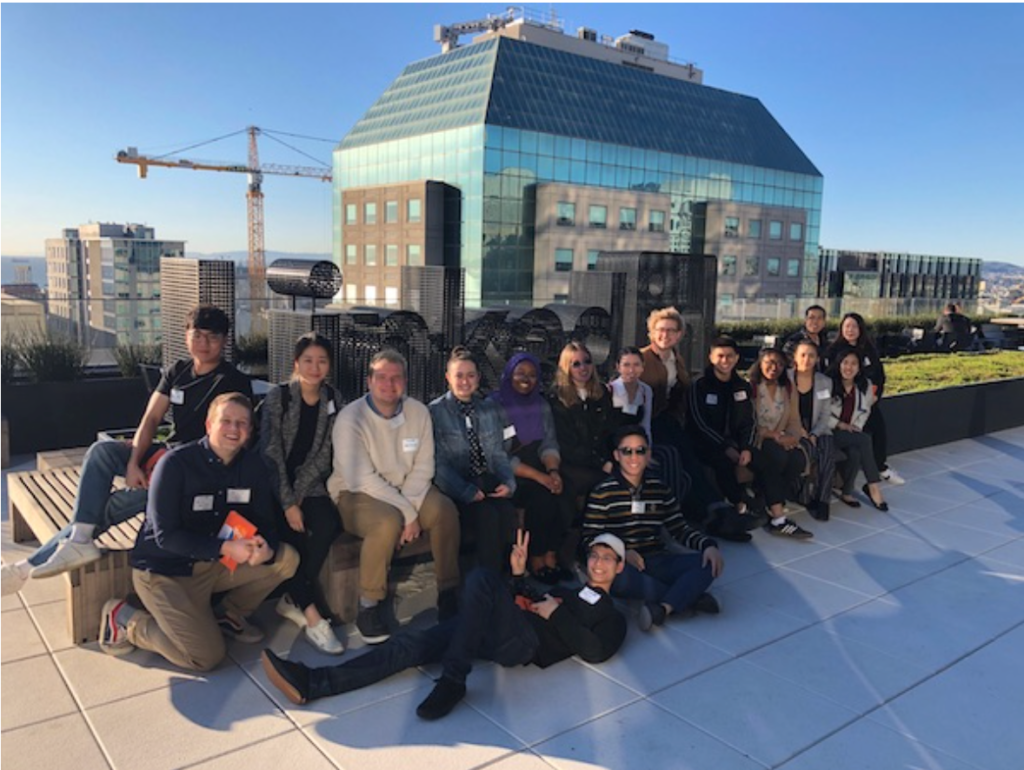 A background in management and technology has prepared me for a future of possibilities. My experiences have strengthened my interpersonal and communication skills and my technical knowledge. More so, I now understand the necessity of these skills in a business world that is growing more technologically-oriented. The iSchool's flexible curriculum allowed me to take the courses that interest me most. Plus, the school's abundance of extracurricular involvements have enriched my educational experience. I've even decided to spend another year at the iSchool to earn my Master of Science in Information Management through the Fast Track program!