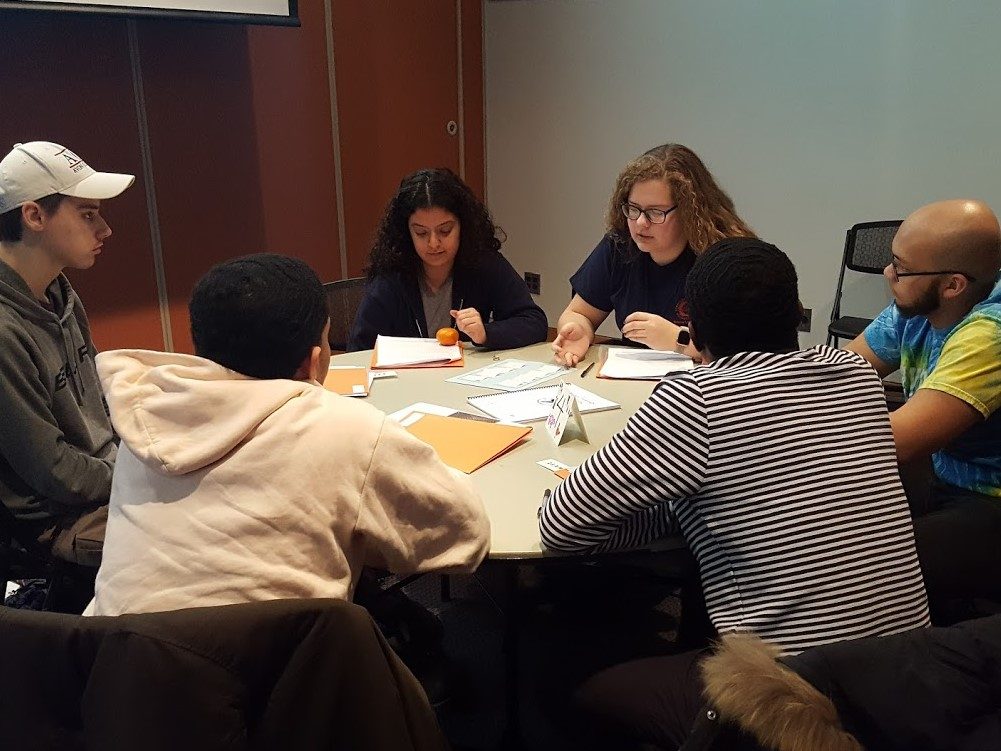 Meet Sierra Eastman '20
Major: Mathematics Education, Psychology
Hometown: Syracuse, NY
High School: Henninger High School
Activities: SU Literacy Corps, SU Bowling Club, CHAARG, School of Education Peer Advisor, Kappa Delta Pi
How does Syracuse University prepare you to be a Math teacher?
Beginning my freshman year, I've had field placements in schools across Syracuse. Early on it's observational; we see how the students work, and the logistics behind the scenes. I'm getting manageable, hands-on experiences to prepare me for the student teaching I'll do next year. It's made me even more motivated to student teach.
Tell me about Syracuse University's Mary Ann Shaw Center, where you work as an intern.
The Shaw Center, the University's center for community engagement, has several unique initiatives that go out into the Syracuse City School District. There's SU Literacy Corps, which tutors students in all areas of literacy, including Math. We also have Balancing the Books which teaches high schools about financial literacy. The Nutrition Initiative teaches students to cook recipes from around the world and increase their nutritional knowledge. Engineering Ambassadors is another initiative that provides hands-on science activities after school.
What's your involvement with SU Literacy Corps?
We go into local schools and work with a couple of classrooms each week. My first semester, I worked with kindergarten through third grade students. With the second and third graders, we focused on math literacy: doing math facts, flash cards, or similar activities.
How has SU Literacy Corps impacted your Education classes?
Working with SU Literacy Corps has helped my confidence in the classroom during field placements, and given me relevant examples to talk about during class discussions.
Why should students consider volunteer work, such as the initiatives through the Shaw Center?
It's a chance to get out into the community and be a role model for students.
Why should prospective students consider the School of Education?
The Education community is like a little family, which helps with class discussions as we feel more open to talk about real things. And within that family, obviously, is the staff. They work extra hard to get us what we need and take that extra step beyond the classroom to support us.
What has been your best memory so far at Syracuse University?
My favorite memories have been as a Freshmen Orientation Peer Advisor. Every year for orientation, we all dress up in our matching orange shirts and give our advisees tours around campus based on their class schedule. Ultimately, it's a big support group, helping freshmen get all of the resources they need to succeed.
More blogs like this: