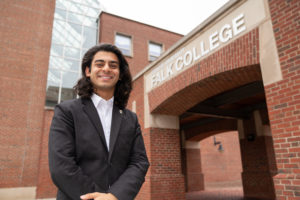 Meet Ryan Patel '19
Major: Public Health, Biology – Pre-Health Track
Hometown: Manhattan Beach, CA
High School: Mira Costa High School
Activities: University 100, Orientation Leader, University Conduct Board, Forever Orange Student Alumni Council, Homecoming Court, Society of Asian Scientists and Engineers, Peer Educator with the Office of Health Promotion, volunteer at Crouse Hospital and Syracuse VA Medical Center
How did you get connected to Public Health?
As soon as I got to Syracuse, I signed up for a million clubs; literally anything that had the word "health" in it. However, one club stood out: the Society for Public Health Educators (SOPHE). I became involved and discovered Public Health through a research opportunity looking at malaria rates in sub-Saharan Africa. Through my Public Health classes, I've studied epidemiology, clean water access, fertility and maternity rates, the societal impacts of health access, among other topics.
How has experiential learning been part of your education?
Experiential learning is a key element of Public Health, with several classes requiring an internship component. I've had first-hand experiences at Vera House, the Syracuse City School District's Refugee Assistance program, and the Office of Health Promotion. I've also been able to study abroad in South Africa through a Public Health course. With the Refugee Assistance program, I assisted in teaching health literacy to refugees in the North Side of Syracuse.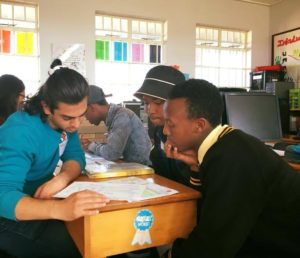 Why did you decide to pursue Pre-Health?
I knew I wanted to be Pre-Med from a young age. In high school, I took a medical assisting course and fell in love with medicine. I joined the Pre-Health track when I came to Syracuse and have relied heavily on their resources.
What resources are available through the Pre-Health Advising office?
Pre-Health advisors assist with the development of medical school applications and portfolio. We also have a recommendation committee who will read your application and submit a recommendation on your behalf. In addition there are different clubs and organizations that are popular amongst Pre-Health students: Camp Kesem, Medical Brigades, and Syracuse University Ambulance.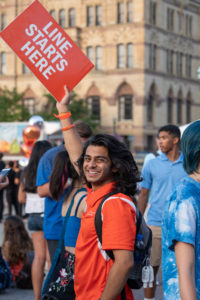 Where are you at in the medical school application process now?
Instead of going right into medical school, I'm taking a non-traditional gap year to pursue a master's in Medical Sciences. Right now I'm relying on my Pre-Health advisor to review my graduate school application materials and be sure I have everything required to apply. After receiving my master's, my goal is to enter medical school.
Why is Public Health a good option for students who are considering Pre-Health?
It's out of the ordinary and identifies you as a unique candidate for medical school. Public Health teaches you to think about health holistically. While you'll still take courses in biology and chemistry, you're also studying how a person's community affects their health, nutrition, and lifespan. Public Health prepares you to think of the health outcomes, which is needed in any clinical health career.
More blogs like this: