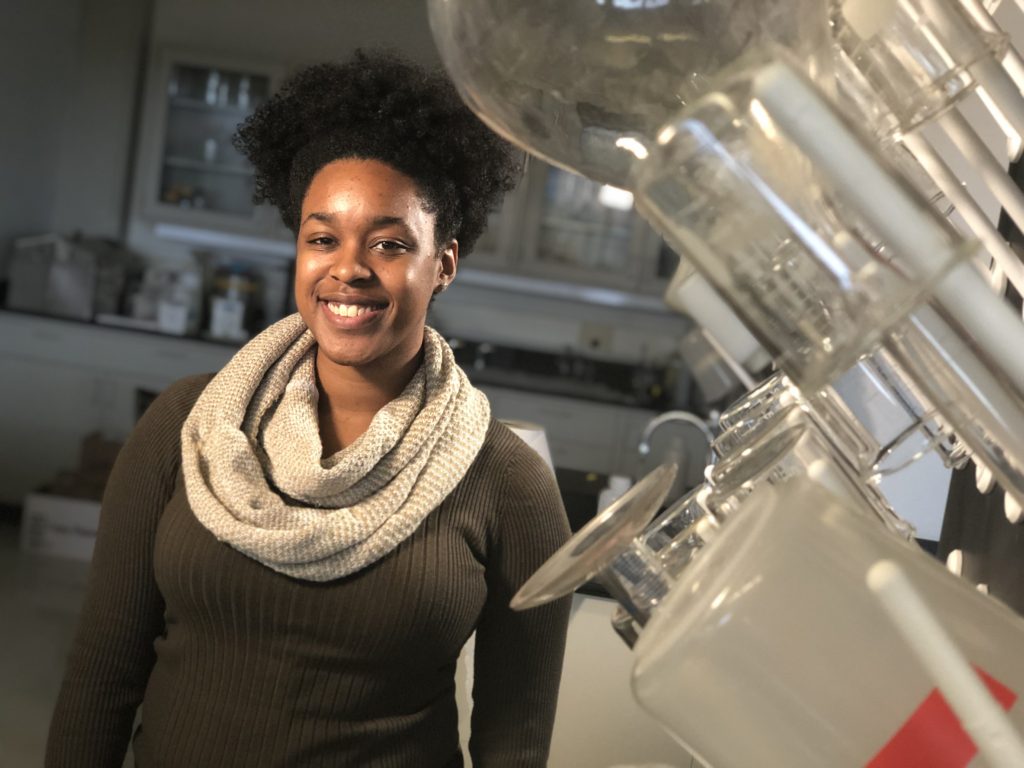 When Simone Burns came to Syracuse, she knew she wanted to major in Environmental Engineering. During her time here, she found her passion at the intersection of engineering and geography.
What sparked your interest in geography, in addition to engineering?
During my freshman year, I took a class called World Cultures. I never took a class like that in high school – it wasn't just about cultures. It was also an introduction to the geographical principles of space, place, how we fit within them, and how we interpret or use them. For example, we talked about living rooms, and I really enjoyed thinking about how people from different cultures use the same space in different ways.
Later on, I took a geography class and learned about mapping technology. Using geographic information systems (GIS), you can pull together different kinds of data to create layered maps. I was able to take what I was learning in class and apply it in a real, physical way. For example, the class made maps of all the places we frequently visited on campus. When we put the maps together, we saw that the routes, represented by lines, were different for every person; everyone had different patterns. I remember thinking, "oh, I could see myself doing a lot more with this."
Indeed, you have done more! Can you explain how you continued to work with GIS?
Most recently, I used GIS for my senior design project. There were about 20 different topics that students could choose from, including GIS, which I immediately signed up for. Our assignment was to solve a problem about bike lanes: there were only three bike lanes near campus, but many people bike around our campus, and there was a need for an online resource.
First, we researched the existing bike lanes around campus. We found that a lot of people could use the existing lanes to get to campus, but once they reached main campus they would share the roadways with buses and zig-zag around pedestrians on the sidewalk. It's dangerous for everyone involved, but where else could the bikers go?
To get ideas for how to solve this problem, we teamed up with an advisor from Syracuse's Office of Sustainability, researched bike lanes on other college campuses, took a close look at the bike lanes in the City of Syracuse, and surveyed the people who use them. We needed a lot of information: What kind of bike lanes do people prefer? How could we signify that a lane is intended for bikers? Where do people typically bike while they're on campus? Where are the bike racks? What other resources do they use?
We decided to collaborate with the University to create an interactive map that bikers can use to plan their trips to, from, and around campus. The map will tell them where the bike lanes and bike racks are, along with places of interest like restaurants, lockers, or places to take a shower. We started out with nothing, at ground zero, and had to build all of those maps with buildings, bike racks, and bike lanes – everything someone would need when mapping out a route.
This project was a manifestation of both my majors, with geography influencing engineering and vice versa. I had to think about the engineering and technical aspects of building the maps, but also think, "okay, from a social aspect, how do we interact with the space?" I have learned that you can't just think technically to create a design; there are so many other factors that go into it.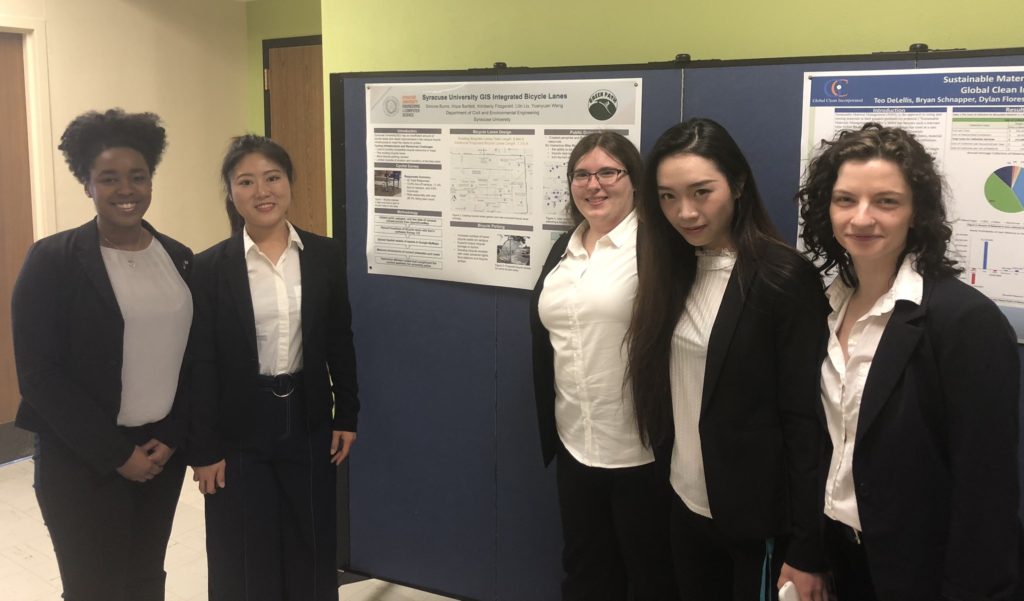 It sounds like this project was a fantastic learning experience. What are your next steps?
After graduation, I participated in a short-term study abroad class called Asiatech. I visited and learned from various tech companies in Hong Kong, Singapore, Malaysia, and Thailand. After the trip, I began my current internship with SUNY Upstate Medical University's Physical Plant Department; I am digitizing and modeling their hospital buildings using 2D and 3D drawing software. After my internship, I will pursue my Master's degree in Civil Engineering at Florida Agricultural and Mechanical University (FAMU) in Tallahassee, FL where I will conduct research using GIS to improve transportation and evacuation routes in Florida.