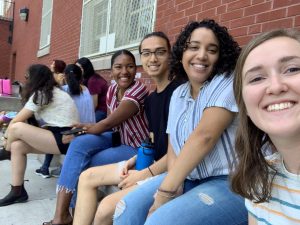 Inspired by his AP US History teacher, Brooklyn native Kyle Zhen '20 knew he wanted to be a teacher when he arrived at Syracuse as a first-year student.
Now a senior about to apply for full-time teaching roles, Kyle looks back over his time at Syracuse and experience in the School of Education (SOE) with gratitude for all that he's learned and confidence in his chosen career path. Read on to learn more about Kyle and what it's like to be an SOE student at Syracuse!
Meet Kyle Zhen '20
Major: Inclusive Elementary and Special Education (Grades 1-6), B.S.
Hometown: Brooklyn, NY
Activities: Students of Sustainability, Asian Students in America (ASIA)
Choosing a major
I knew I wanted to be an elementary school teacher – someone who is there for students, considerate, compassionate and teaches kids to be great humans –when I entered Syracuse, so the Inclusive Elementary and Special Education major was a perfect fit.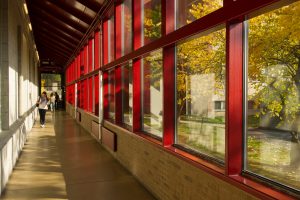 As a first-generation college student, my family really values education. I want to be able to pass on that value to my students, too, so that regardless of their backgrounds, they have the opportunity to achieve their dreams and really love learning.
Cohort-based model
SOE classes are cohort-based, which means you take courses with the same group of students in your major. The cohort model is great because it's easy to make friends and build connections, and to ask for and offer help from each other. It's a really collaborative environment.
When you enter the School of Education, you meet with both peer and faculty advisors right away. Your peer advisor is a year or two older than you and can show you around and give you advice on classes. My faculty advisor was great to go to with questions and was quick to respond to me and point me in the right direction no matter what I needed.
Experiential education
As an SOE student, you are working in the classroom as soon as freshman year. From programs like Book Buddies, to observing teachers and teaching lessons in Syracuse City School District, there are countless opportunities to gain experience in the field.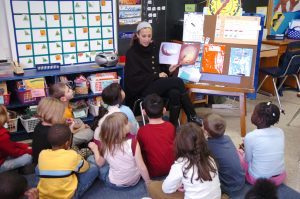 With these experiences, plus student teaching, practicum work, in-school tutoring, and internships, SOE students log over 900 hours in the classroom by graduation. This is huge, because there is no better way to prepare for a career in education than time in the classroom.
Some of my favorite classes at Syracuse were my teaching methods classes where you learn how to really break down the content you are teaching and the methodology behind it. These classes allow you to really analyze and learn the best way to present material, like adding fractions, to third graders who have never been exposed to it before.
A Bridge to the City
When I was applying to college, one of main things that attracted me to Syracuse was the A Bridge to the City program, which allows education students to complete their semester of student teaching in New York City. Being from Brooklyn, I always knew I wanted to teach in an urban environment like the one I grew up in. I want to give back to my community and help make sure students from diverse backgrounds and immigrant communities have the opportunity to be successful.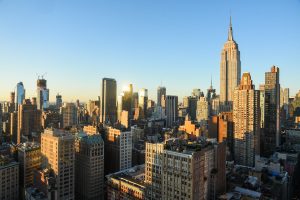 Eight students from my cohort completed the Bridge to the City program with me this fall, and we lived together dorm-style at the 92nd Street Y. It's a great location because its right near Central Park and it's close to museums and the subway. After being at different placement schools during the day, we could come back and use the gym and cook dinner together, as well as hang out and explore the city on weekends.
During the first seven weeks of the program, I taught 5th grade at the Brooklyn New School PS 146 and during the second seven weeks I taught 3rd grade at Midtown West School PS 212. I loved both of my placements – I got to make meaningful connections with students and teachers and my 5th graders even invited me to their graduation at the end of the year! I loved the experience and would jump at the chance to teach full-time at either of my placement schools.
Advice for incoming students
My first piece of advice is to do your readings and homework! I recommend the 6th floor of Bird Library or the comfy couches in Carnegie as two great spaces to study.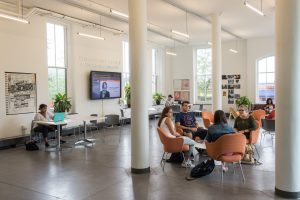 My second piece of advice to incoming education students is to reach out when you need help. School of Education prides itself on being a collaborative and supportive environment and professors (and your cohort!) are always willing to help and offer mentorship. So whether you're struggling with a reading assignment or simply have a question or need advice – don't be afraid to ask!