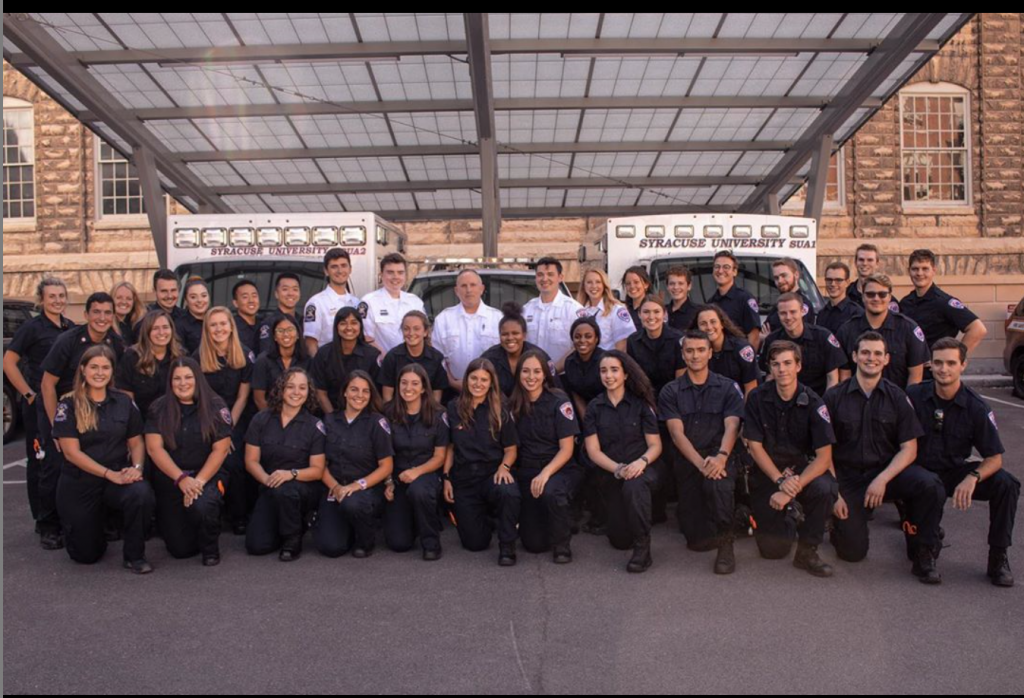 Sarah Genevieve Koutana '20 first knew she wanted to be a doctor at nine years old, when her mother gave her a human anatomy-themed coloring book. Born in Miami, FL to French parents and raised in both the U.S. and France, Sarah later developed an interest in nutrition and how diet influences one's health. As a senior Nutrition Science major within Syracuse University's Falk College of Sport and Human Dynamics, Sarah plans to attend medical school next year. Read on as she describes her experience as a pre-health student at Syracuse!
Why Nutrition Science?
My family is not from the U.S., but when my parents and other relatives moved here, many developed health issues, including diabetes and stroke. Diet changes and food regulation differences are partly to blame. For example, many of the sugary cereals that are popular here are not on the market in France.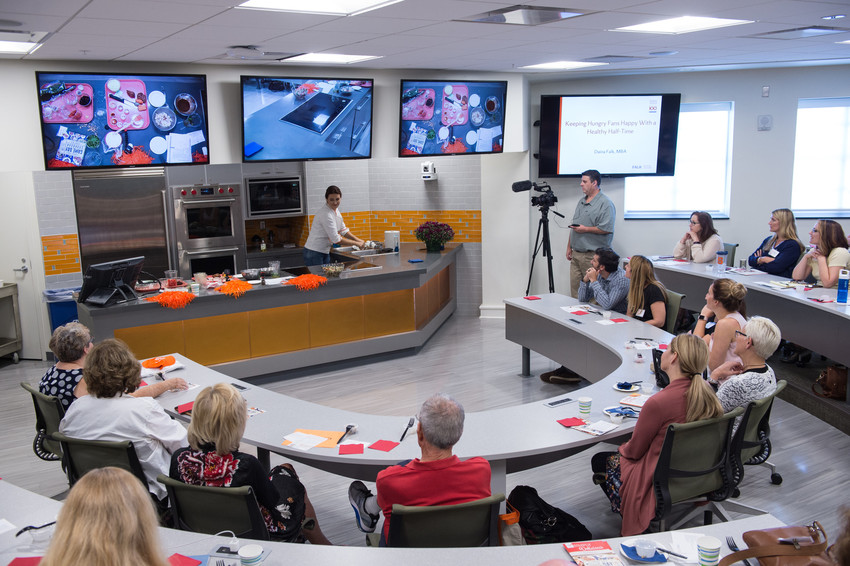 I believe that doctors are generally not as heavily trained in nutrition as the public would like them to be. When I started researching colleges and universities as a high school student, I knew I wanted to pursue medical school after college. And I also knew that I wanted to study nutrition.
I chose to attend Syracuse because of the strength of the Nutrition Science and Dietetics program. The curriculum allows me to take both a depth and breadth of required and elective classes, like Medical Nutrition Therapy, Addiction Studies and Nutritional Biochemistry, so I can focus on my interest in nutrition while also preparing for medical school.
Pre-Health Pathways at Syracuse
No matter your major at Syracuse, students can take full advantage of advising and resources from the Pre-Health Advising office, including the committee letter, which assists students applying to medical, dental, veterinary and other pre-health graduate programs.
I have also worked closely with advisors in the Nutrition Science program and have truly enjoyed the variety of courses and opportunities I'm able to access as a student in Falk. Nutrition as a major is flexible and many students in the program choose to have a double major. Classes like Anatomy and Abnormal Psychology helped me in preparing for the MCAT and will assist me in interacting with patients in the future. I now serve as a Center for Learning and Student Success (CLASS) tutor for Anatomy, which allows me to earn money and keep the material fresh in my mind for medical school.
Campus Involvement
Pre-health students are encouraged to get involved on campus – you can and should make time for activities you enjoy! One of my favorite organizations I am part of is the Syracuse University Ambulance (SUA) squad. I didn't have any training as an EMT when I first came to Syracuse, but after applying for SUA I received all the necessary training to respond to real-life medical emergencies. I've gained both friendships and clinical experience through my work with SUA and am grateful for the experience – not many universities have student-run ambulance squads!
As a McNair Scholar, I also participate in research on campus. This summer I worked with a nutrition faculty member to conduct data analysis on diet quality differences among children in the Syracuse Lead Study. I'm also involved in a sorority on campus and weightlift for fun at the Barnes Center. You can also often find me getting bubble tea on Marshall Street!
Advice for Prospective Students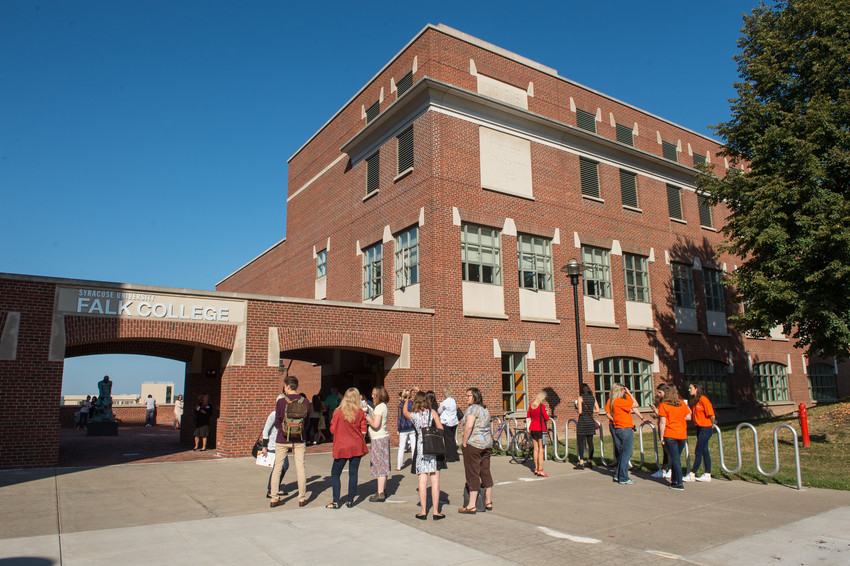 As a Falk College peer advisor, I love working with incoming students. I encourage prospective students to visit Syracuse on campus, if possible. Visiting campus and meeting with representatives from the Nutrition Science program is what helped me decide to apply Early Decision.
I also recommend all college students to take charge of your academic career and take advantage of the opportunities available to you on campus! Explore your interests and work closely with your advisors and tools available to you to make sure you are in the driver's seat of your coursework and plan.