T'airrah Contee '20, a graduate of David B. Falk College of Sport and Human Dynamics, shares a typical day in her life as a Syracuse University senior! Read on to get a sense of her schedule and how she balances school, work, and fun.
Meet T'airrah Contee '20
Hometown: Washington, D.C.
Major: Human Development and Family Science
8:00 a.m.
Time to wake up, start my day, and grab the shuttle to main campus. As a freshman I lived in Ernie Davis Hall, but since sophomore year, I've lived apartment-style on South Campus. "South" is only a five minute drive from main campus, and free shuttles run back and forth all day long! I share my apartment with one other friend and it's nice to have our own space and kitchen to cook. I also keep a small meal plan so that I'm able to grab food on campus during busy days, as well!
9:00 a.m.
I grab a bagel or smoothie, and then head to class or my work-study job, depending on the day of the week. As a Human Development and Family Science (HDFS) major I typically have 2-3 classes per day ranging from 50-90 minutes each. One of my favorite classes was Mindfulness in Children and Youth with Dr. Rachel Razza. Since I know I want to work with youth in the future, it was really useful in terms of not only learning the research behind mindfulness but how to employ mindfulness techniques with kids. Another class I enjoyed was Lust, Love, and Relationships with Dr. Joseph Fanelli – it's always full, even with non-HDFS majors!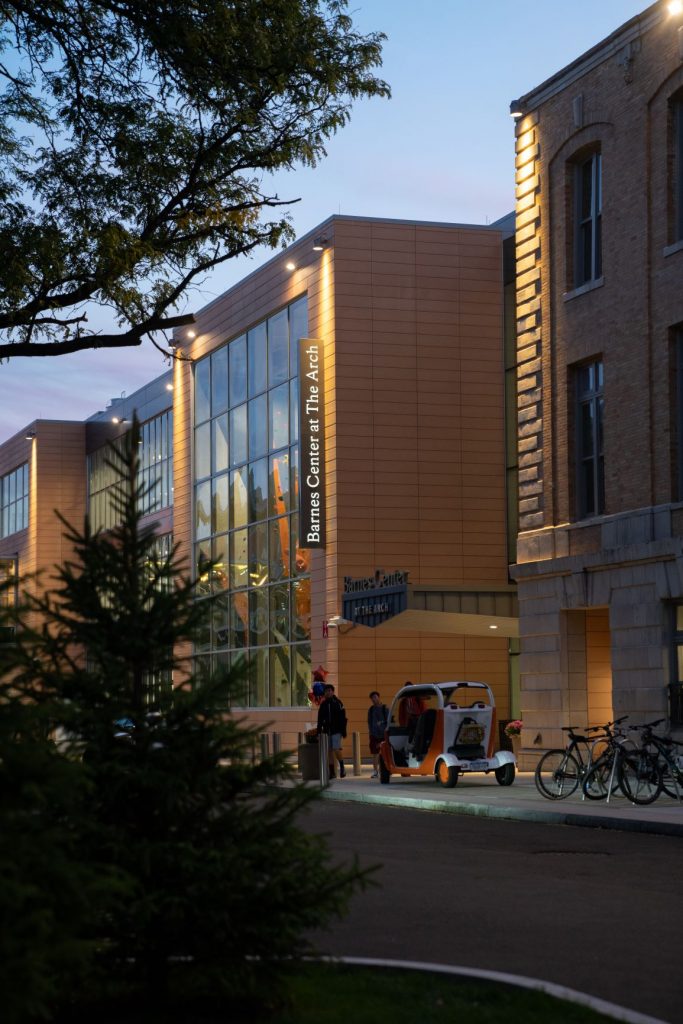 If I don't have a morning class, I work a shift at the brand-new Barnes Center at the Arch for 2-4 hours. The Barnes Center is home to our health center, counseling services, gyms, workout classes, an e-sports room, and more. At the Barnes Center, I'm responsible for checking people in to the fitness center, issuing equipment, and giving tours!
11:00 a.m.
I tend to stay on campus all day until I get my work done, so after class or work I head to Bird Library or the Schine Student Center (it's currently undergoing a full renovation!) to get some homework and studying in. Sometimes I stop to say hello to staff and students in the Office of Multicultural Affairs (OMA), where I am part of the Dimensions mentoring program or pop in to a campus event like the 11+ career fairs held throughout the year!
I also love to grab lunch with friends on Marshall Street before heading to my afternoon classes – I love the pizza at Varsity, plus Chipotle and Starbucks are favorite stand-bys.
3:00 p.m.
After my classes are done for the day, I head to my internship at the downtown Syracuse YWCA. I started working at the YWCA as part of my required 90-hour HDFS internship course, but I stayed on after I completed my hours because I enjoyed the experience so much. At the YWCA, I assist with after-school programs for girls ages 5-18. I help students with their homework, create and deliver lessons on anti-bullying and self-esteem, and organize fun activities like movie nights.
Not only is my internship fun, but it helped me gain experience in my field, and ultimately, helped me land my first full-time job as a kindergarten teacher and Capital Teaching Resident at KIPP DC! As a former KIPP student myself, it is exciting to be returning to my hometown to give back to the community that helped me get to where I am today!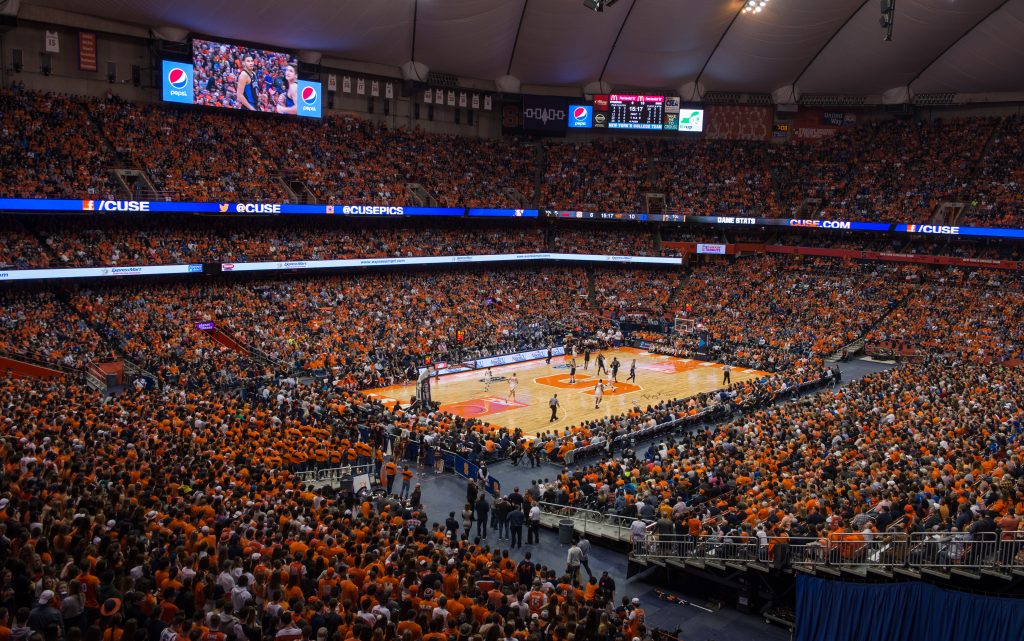 6:00 p.m.
In the evenings you can find me studying in the library, making dinner at home with my roommate, meeting up with my Dimensions mentee, or having fun at a Syracuse basketball game or Orange After Dark activity. Even if you aren't a huge sports fan, I recommend going to games– the school spirit at Syracuse is amazing and it's a great way to have fun with your friends or meet new people. There are also so many free or low-cost events going on all the time, it's not hard to find something to do!