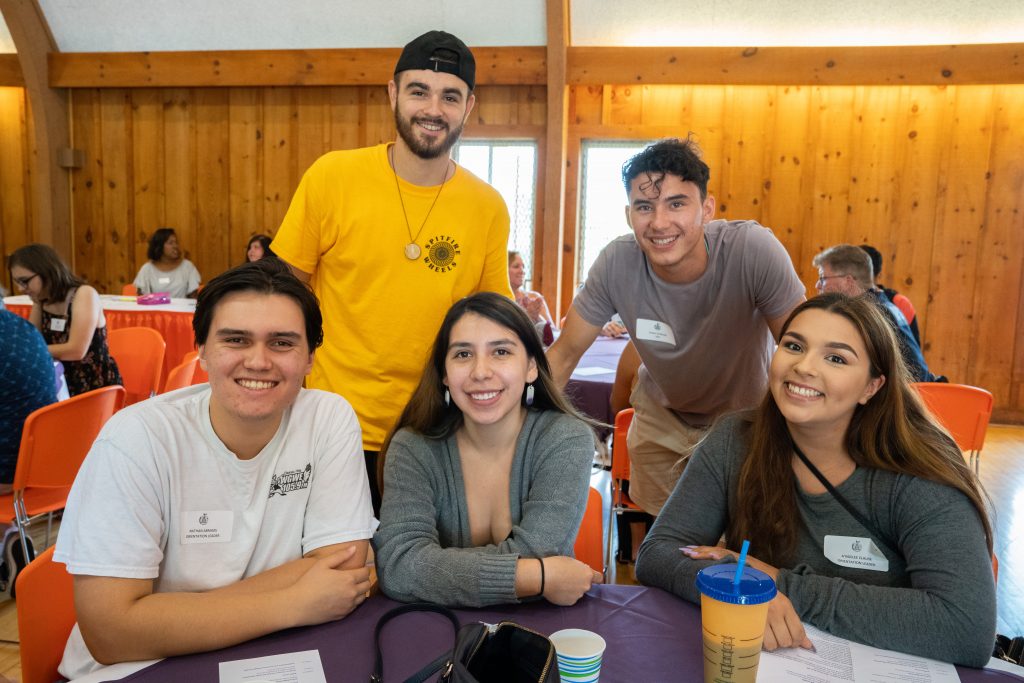 Did you know that Syracuse University's picturesque campus sits on over 720 acres of ancestral Onondaga land? The Onondaga Nation are the Firekeepers of the Haudenosanuee Confederacy, which is made up of six Indigenous nations: the Mohawk, Oneida, Tuscarora, Onondaga, Cayuga and Seneca.
In addition to the land acknowledgement read at the start of official University events, Syracuse also pays tribute to the Onondaga Nation and the Haudenosaunee people through the Haudenosaunee Promise Scholarship, Native Students Program (NSP), and Native American and Indigenous Studies minor. Learn more about these programs and more from Maris Jacobs '19, below!
Meet Maris Jacobs '19
Hometown: Kahnawà:ke Mohawk Territory (just outside of Montreal, Quebec)
Major: Communication and Rhetorical Studies with a minor in Nutrition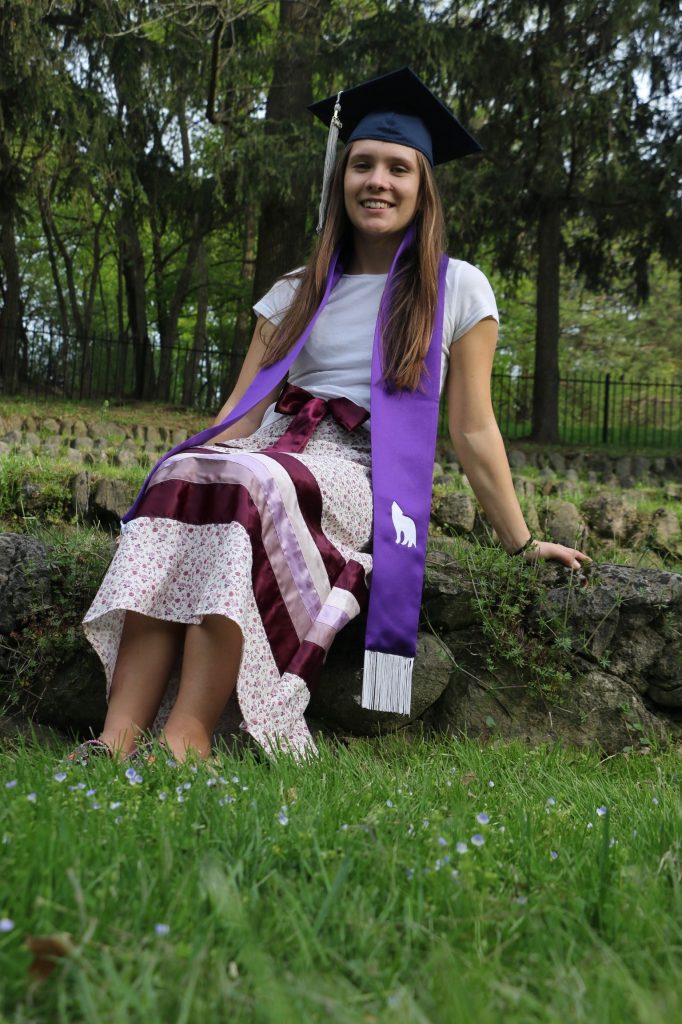 Why did you choose to attend Syracuse?
I knew very little about Syracuse before I was admitted! I knew of two other girls from my hometown studying at Syracuse who applied after learning about the Haudenosaunee Promise Scholarship. Looking back, the Native Student Program (NSP), Indigenous Living Learning Community (ILLC), and Indigenous Students at Syracuse organization (ISAS) were what made my time at Syracuse meaningful. In them I found a community of people I could depend on when I needed help and also felt like I had found a place I was meant to be!
What was your transition to life at Syracuse like?
I was anticipating a slow start to making connections and friends, but the ILLC and NSP made it much easier on myself and my family. It's very easy to feel alone in a place you don't know surrounded by thousands of strangers. I'm thankful that SU had programs that helped me find a living situation that I was comfortable with.
I also attended NSP's early orientation program along with all the other freshmen who were staying on the ILLC floor in Haven Hall. I got to know everyone I'd be living with as well as some of the staff. By the end of orientation, I felt like we had been friends our whole lives. It was exactly what I needed.
What were you involved with on campus?
Throughout my time at Syracuse I was actively involved in NSP and ISAS! I also studied abroad in Florence, Italy during a six-week summer program.
ISAS is a way for students to become more involved on campus through a community that recognizes the importance of maintaining an Indigenous presence at Syracuse. We plan and organize events for Indigenous Peoples Day, Native Heritage Month, and host speakers and special guests that the entire University community can enjoy, as well.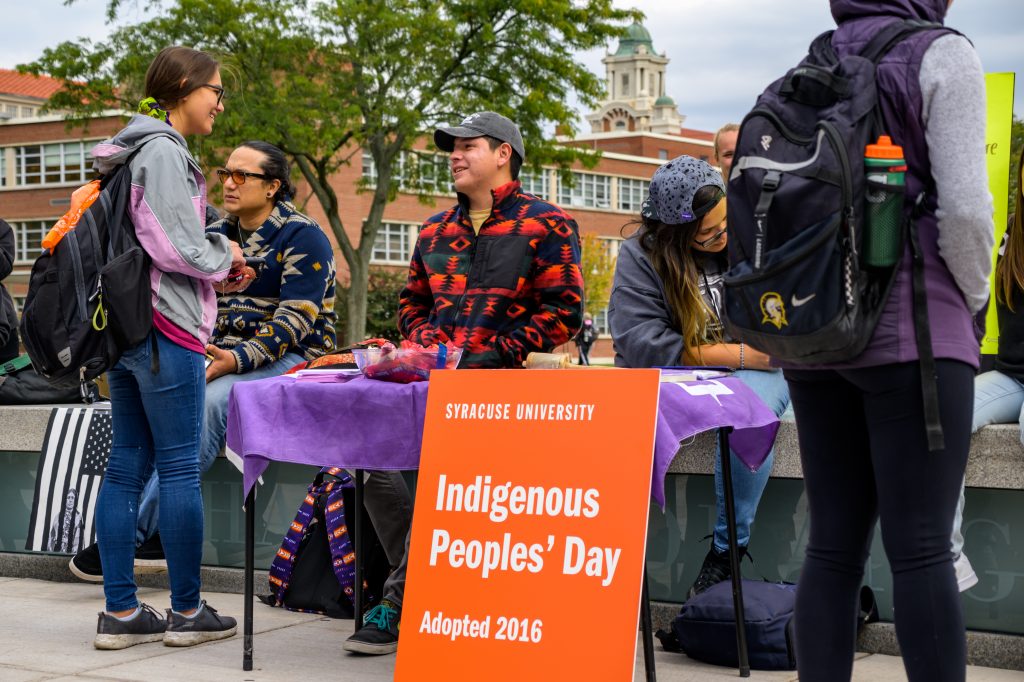 The longer I participated in ISAS, the more I felt I could contribute, and I eventually held the role of president. Some of my responsibilities were to organize meetings, execute ideas and ensure that we got as many people involved in our programs and events as possible. I started to take on more responsibility in my junior year because I loved being a part of planning and brainstorming activities. I just wanted to see things keep improving and my role as president was all about how I could turn the input of others into something we could all share together.
What was a typical day like for you on campus?
In between classes, you could almost always find me at 113 Euclid Avenue, home of the NSP. The shared office and lounge space for the NSP is where lots of students would stop to take a breather during the day. It became my home base for most of my time spent at Syracuse. If I wasn't taking a nap or catching up on homework, I was eating PB&J sandwiches and telling stories with friends!
So much of our ISAS' programming is run out of 113 Euclid and it is important that it's a place we can use to feel ourselves. NSP and ISAS' Fall Connections, Identity Series, beading club, planning committees, guest speakers, and meeting are all held here, and it is also where the office of Regina Jones, advisor/director of NSP is located. Regina, along with Tammy Bluewolf-Kennedy, our Native liaison in the Office of Admissions, are two great members of the Indigenous faculty and staff on campus who are continuously enhancing our programs! They have been amazing resources and really helped me be successful at Syracuse.
What advice would you give to prospective Indigenous students regarding attending Syracuse?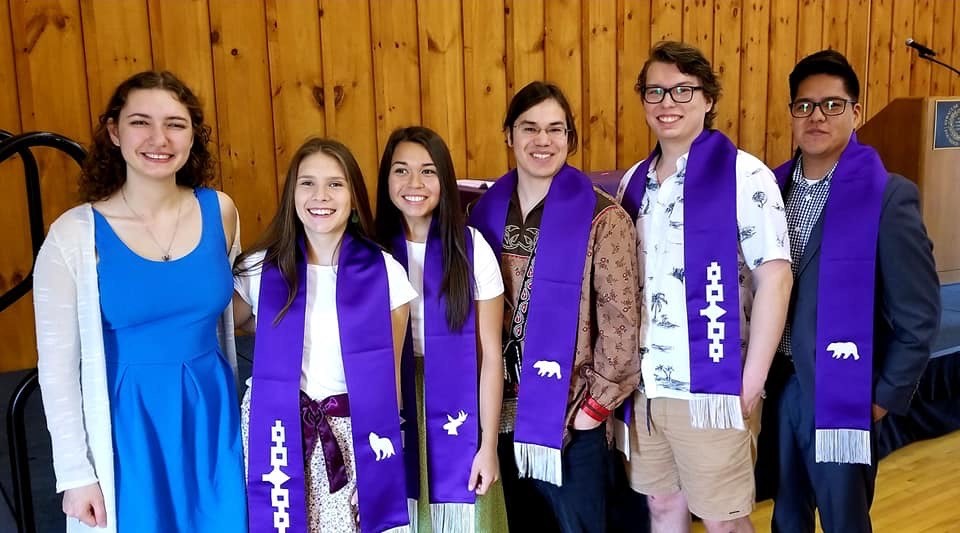 I would encourage all students to stop by 113 Euclid for a visit with Regina and a chance to meet other Indigenous students. When I started my journey at SU, I had no intention of becoming president of anything. My involvement in ISAS was something that grew out of friendship and a desire to feel like part of a community. You won't regret the bonds you will make with other students like you. By the end of your time at Syracuse, you will have a whole network of people behind you whether they are students, faculty, or staff.