Finding your best-fit college or university can be a daunting task. Many students who embark on their college search process have a few criteria in mind (i.e. size, location, major) but struggle to decide which campus to make their home.
Caitlin Sanders '21 was in that very boat four years ago as a high school senior. She knew she wanted to study computer science and was looking for a university with lots of school spirit. When she visited Syracuse for the second time she realized the University was where she wanted to spend her undergraduate career.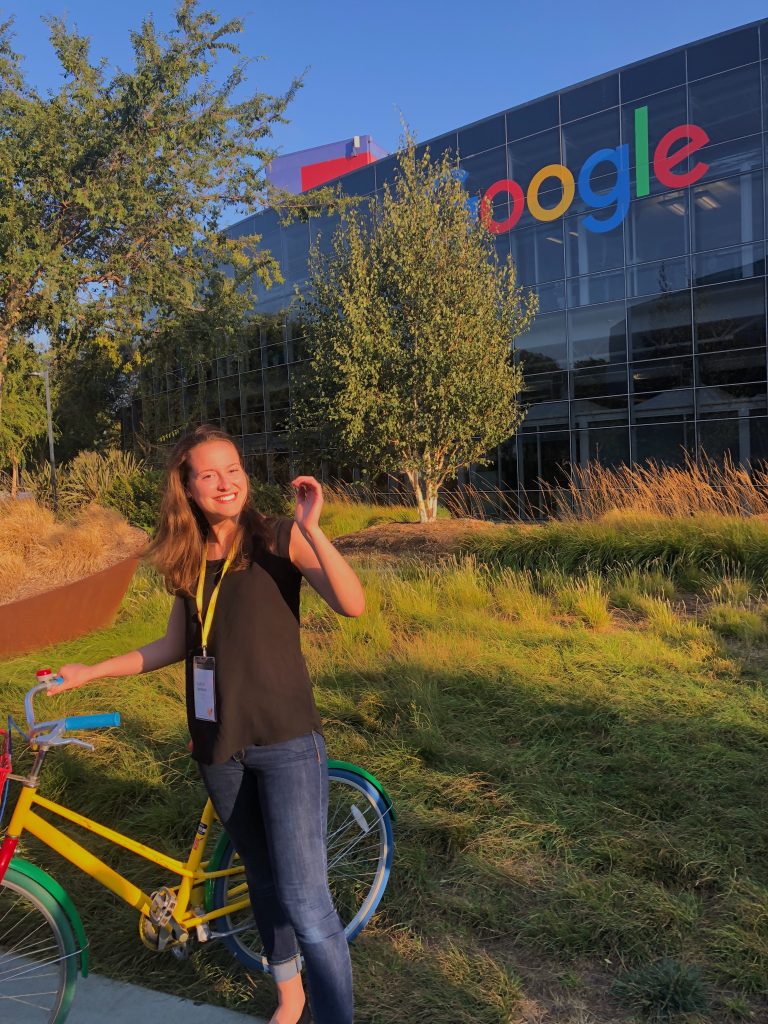 Meet Caitlin Sanders '21
Hometown: Webster, NY
Major: Computer Science
What made you want to attend Syracuse?
I grew up an hour away from Syracuse and loved going to the Dome for games as a kid. I took an official tour of campus, but it wasn't until I got a scarf in the mail from the College of Engineering and Computer Science (ECS) that I decided to do more research and attended an event for admitted students. There, I met with representatives from ECS and realized that Syracuse was the place I wanted to be.
How did you choose your major?
During my freshman year of high school, my geometry teacher encouraged all of his students to take his Intro to Computer Principles class. I took him up on the offer and loved it! After that, I continued to take all of the computer science classes my school offered, became co-president of the Coding Club, and started attending hackathons.
As a Computer Science major at Syracuse, I get to take classes like Social Media and Data Mining, which had everything I love rolled in to one: social media, Python, problem solving, and more. Nothing felt like homework – I thoroughly enjoyed my assignments for class.
I also feel very supported as an ECS student. Dr. Oh, the Electrical Engineering and Computer Science department chair, helped me and a group of students bring the club we wanted on campus to life – CuseHacks – during my freshman year. I feel lucky Syracuse has these opportunities for me to pursue!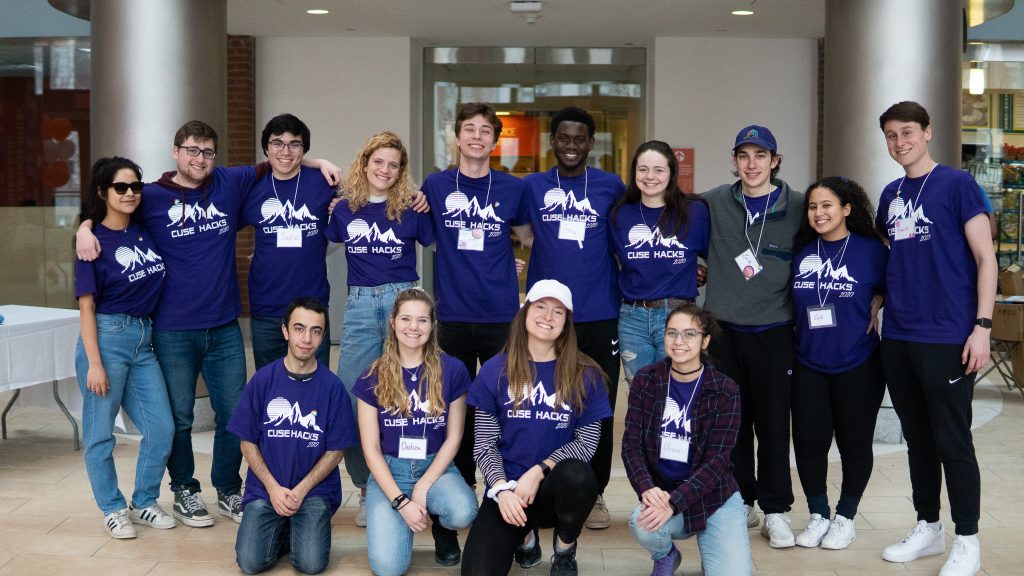 So, what is Cuse Hacks?
A hackathon is a 24-hour event in which students come together in teams to create a project that solves a problem. There is free food, free t-shirts and "swag", really cool prizes, as well as a bunch of companies there recruiting. I participated in a few hackathons during high school and when I got to Syracuse, I was excited to get involved in more. I was devastated to find out we didn't have one on campus!
As a freshman, I partnered with four seniors also looking to start a hackathon. We planned and held the first CuseHacks in 2018 and there has been one every spring semester since! I am super excited to see the event continue to grow past my time here.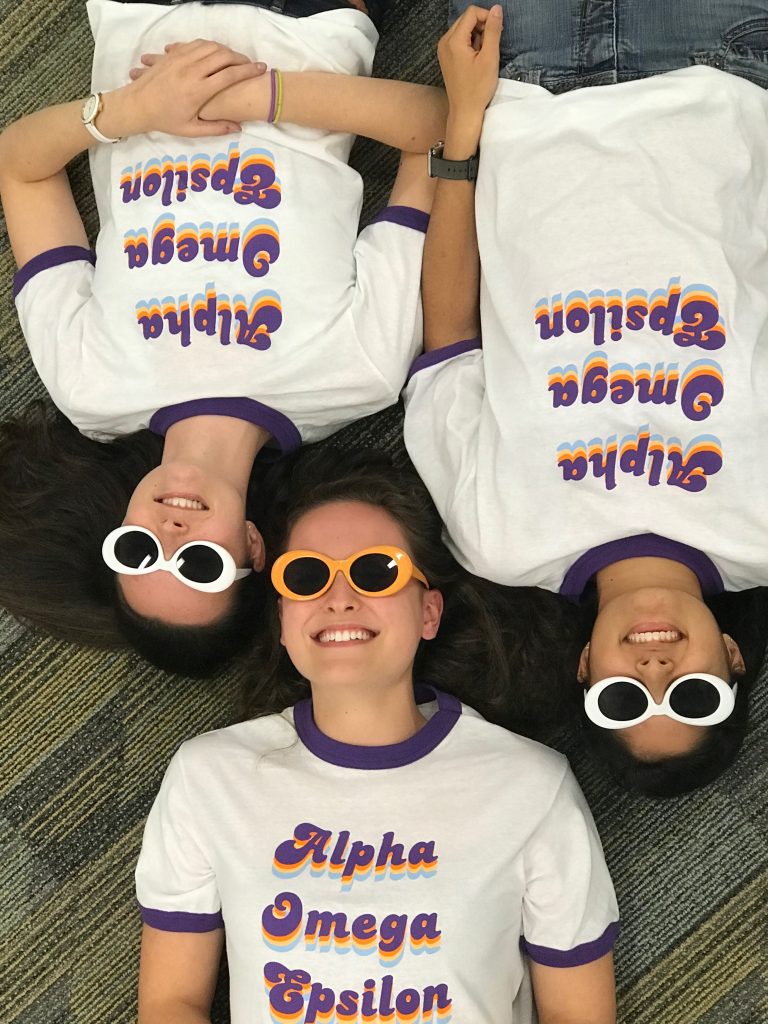 How has Syracuse helped you prepare for your future career?
My dream job since 7th grade has been to work at Google (I can't believe anyone that watched "The Internship" when it came out felt otherwise). My dream career route, however, is staying in software engineering for a few years and trying many different things in order to have a breadth of technical knowledge and a variety of experience before pursuing a path in product management. I've had many opportunities to gain experience in the field throughout my time at Syracuse, including through internships at Lockheed Martin and Intuit. I'm also part of Alpha Omega Epsilon, a sorority for women passionate about STEM!
What does your senior year have in store and what advice do you have for students hoping to pursue a major in Computer Science?
I am not taking classes this fall because I had an excess of credits and want to graduate with my class in May. This semester, I will be contributing to open source and personal projects and preparing for my job search and interview process!
I recommend any students interested in computer science pursue hands-on experiences. The only way to learn and prepare for the industry is to participate in internships and projects along the way. Go to every career fair and hackathon you can, use LinkedIn and lean on your professors and mentors for help!
What do you do for fun on campus?
I love attending hackathons and going to concerts. Syracuse has a big concert each semester – Juice Jam in the fall and Mayfest in the spring! Since COVID-19 hit, I'm also enjoying spending time with my roommates, going on hikes, and of course I love social media – Twitter, Tik Tok, etc.!
My favorite spot on campus is the fourth floor of Link Hall (home to ECS) and the third floor lounge of the Life Sciences Building (but the best bathroom is definitely in the bottom floor of Bowne Halll!).