Senior College of Engineering and Computer Science (ECS) student, Cameron Edwards '21, didn't always know she wanted to study Environmental Engineering, or that she'd end up with a minor in Food Studies. Read on to learn more about how Cameron was able to explore her interests and the environment as a student at Syracuse!
---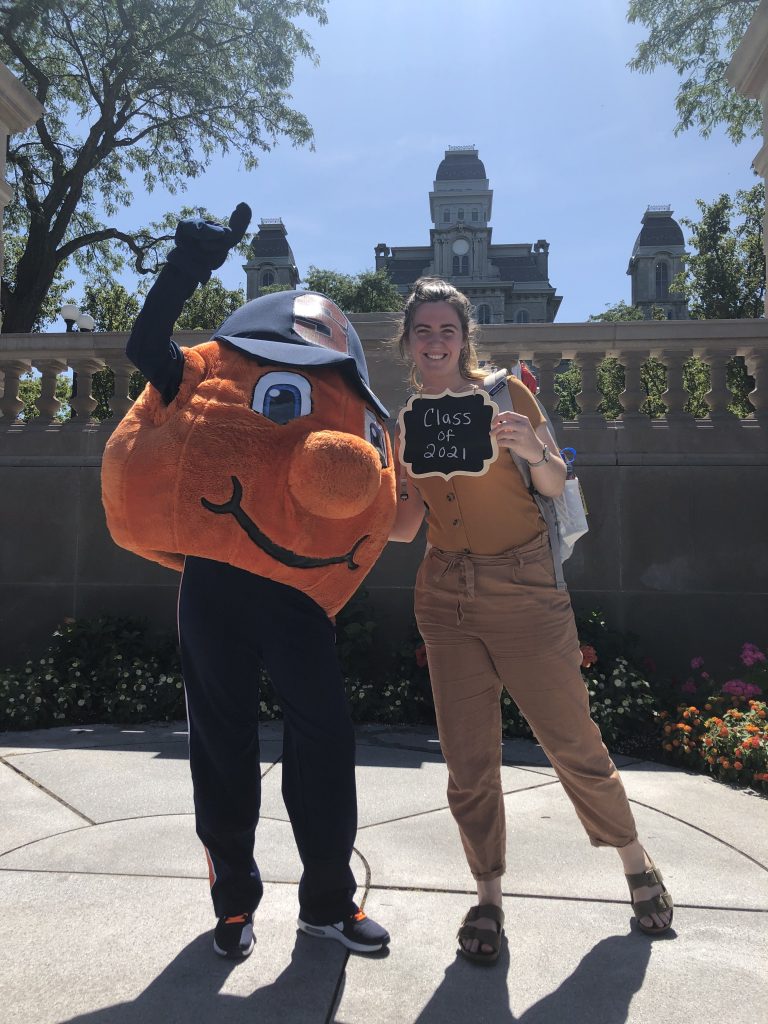 Meet Cameron Edwards '21
Hometown: Ketchikan, Alaska
Major: Environmental Engineering
Minor: Food Studies
Favorite Spot on Campus: 4th Floor of Link Hall
What made you choose to attend Syracuse?
I visited Syracuse during the spring break of my senior year of high school. During my visit I met with two Environmental Engineering professors and I was blown away that they took the time to really get to know me and my interests. One of those professors is my advisor and the other I've been doing research with since my first semester on campus!
The emphasis on collaboration in an engineering program was also really important to me as I didn't want to feel as if I was competing with my peers. Being from Alaska, I had also really wanted a white winter which I've definitely gotten as well!
How did your interest in Environmental Engineering develop?
In high school I didn't have a lot of exposure to what engineering was but knew I liked math, science, and being outdoors.
I actually applied to every other college except Syracuse as a Chemical Engineering major and planned on minoring in Environmental Engineering. Before starting my first semester on campus, I was planning to change my major to Chemical Engineering because of my interest in chemistry. I later learned there is a lot of chemistry involved in Environmental Engineering and I really liked the faculty so decided to stay put!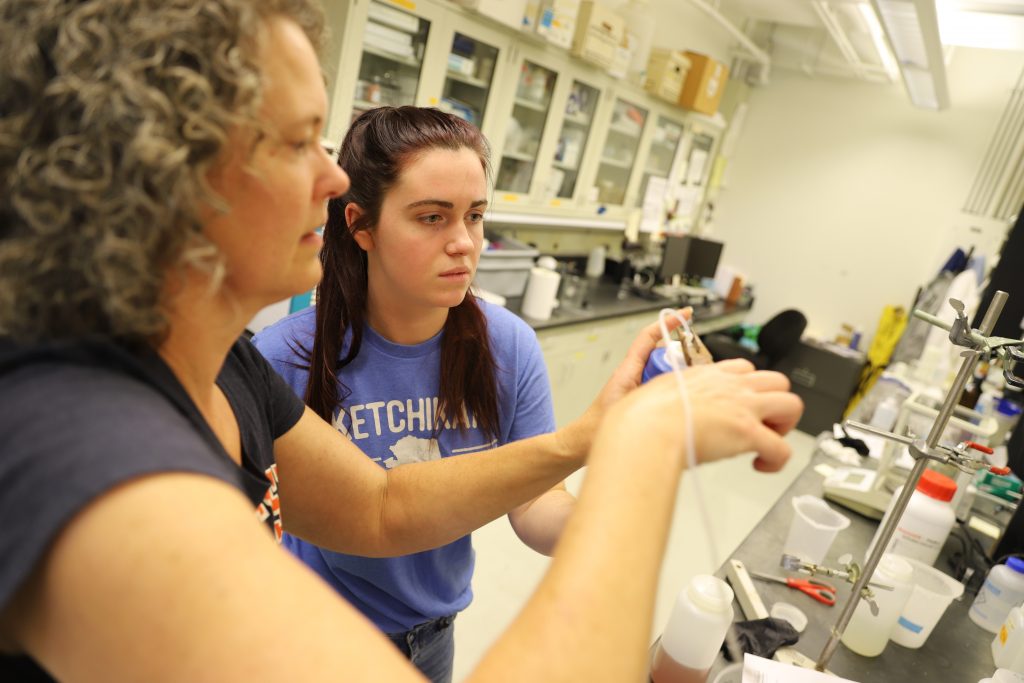 My major is fairly small – there are about 20 students in my cohort (seniors). This has been really nice as we're small enough to have a group chat with all of us so we can collaborate and we have small class sizes. I also have so much love for the faculty because they genuinely care about each of us, an example being when one of my professors sophomore year emailed me after the large earthquake in Alaska to ask if my family was okay.
You're a Food Studies minor. How does that connect to your engineering interest?
I really like to cook and I started to become interested in where my food comes from, which has led to an interest in sustainable agriculture. Agriculture in its current state tends to do a lot of damage to the climate and the environment, which is something environmental engineers deal with, through things like agricultural runoff. However, agriculture is not really focused on in the environmental engineering curriculum. I chose to minor in food studies to learn a bit more about this area. I also have a personal interest in food injustice and food insecurity which the Food Studies program (housed in the Falk College of Sport and Human Dynamics) does a real good job of exploring.
What are you involved in outside of the classroom?
I'm in the Renee Crown Honors Program at Syracuse, which has some great perks including an honors residence learning community, access to special honors-specific courses and the ability to register for classes early. I've also taken two honors versions of general education courses: Chemistry 109 and Writing 209. I really enjoyed these because of their smaller class sizes where I felt much more comfortable asking questions.
I also work in a soil science laboratory with Professor Chris Johnson. We examine soil chemistry and weathering in a long-term ecological research forest in New Hampshire. The summer after my freshman year I stayed in Syracuse to continue my research. Part of the summer was spent away from Syracuse soil sampling in New Hampshire which was such an amazing experience. I was able to have extended one-on-one conversations with my research advisor, his lab manager, and the graduate student that helped us sample. It was also really great to experience Syracuse during the summertime and something I'd recommend to any student.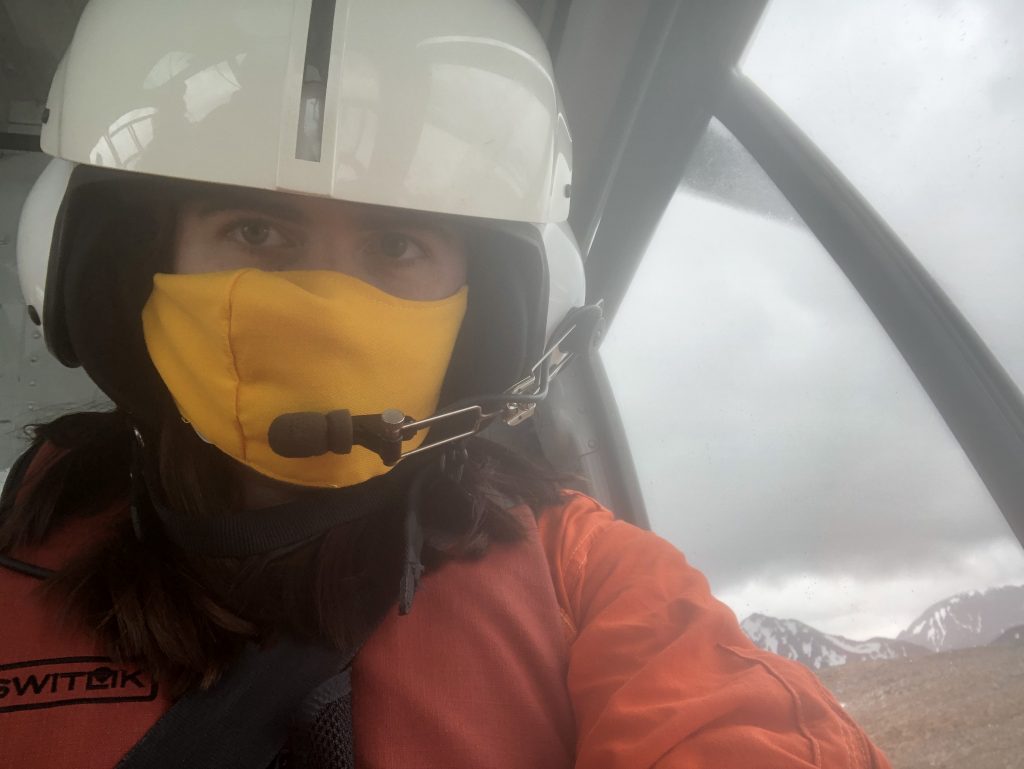 This most recent summer I interned with the United States Forest Service Chugach National Forest in Anchorage, Alaska. I had known I wanted something in the public sector, so I applied through the federal government website USAJOBS. I got a lot of help from the career services putting together my resume because it was the first job I had ever applied for! Despite COVID-19 I was able to do a lot of fieldwork for the job, which included a helicopter ride to survey one of the radio communication sites and some hikes to see the trails and recreation sites for which I'm writing proposals.
What is your dream job?
I really enjoy the idea of working in the public sector as well as being outdoors, so I'm hoping to eventually be a forest engineer with the Forest Service. I really like helping increase the public's experience in the outdoors through recreation because I've found that's been one of the defining activities of my own life. I'd like to help as many people as I can experience what I have!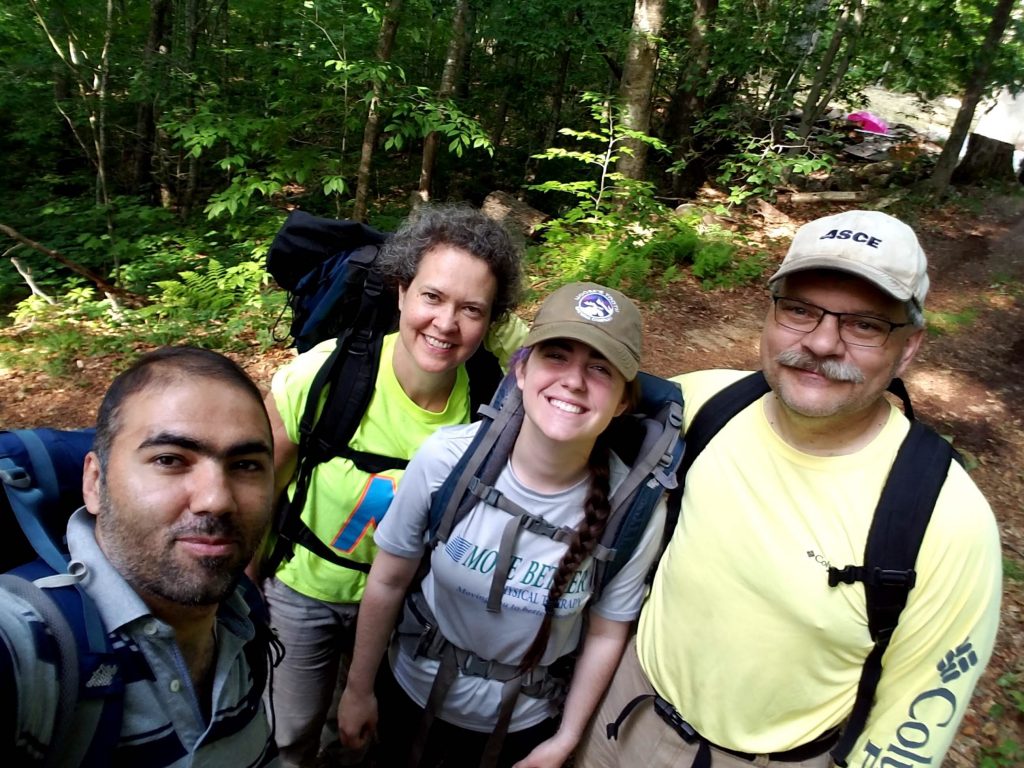 I feel very prepared for my post-graduate goals and find what I learn in class useful. During my internship this summer I did some job shadowing at a clean-up site where there had been some gasoline dumping. At the site they were doing soil and water sampling and I was able to use what I learned in my geotechnical and water resources classes to help me understand the site and the work that was being done there.
What do you do for fun?
I haven't had a car on campus so one of my favorite ways of getting off campus is the programs that Orange After Dark and Recreation Services provides. Orange After Dark holds events for movie premieres, bowling, paint nights, and similar events for only $3 which includes transportation to and from the event as well as the event itself. Recreation Services puts on great outdoor programs like apple picking, white water rafting, and skiing also at a low rate which has been a super fun way for me and my friends to see more of Upstate New York!