Seth Reed '21 knew he'd found his major of choice when he started to research Chemical Engineering. His love of AP Chemistry and Project Lead the Way classes in high school and a strong interest in sustainability and the environment made the program a natural fit for his interests and goals.
As a senior in Syracuse's College of Engineering and Computer Science (ECS), Seth has also found ways to incorporate his interest in sports and music into his busy academic schedule. Learn how Seth manages to balance his many interests and discover what it's like to be an ECS senior as Seth takes us through a typical weekday on campus!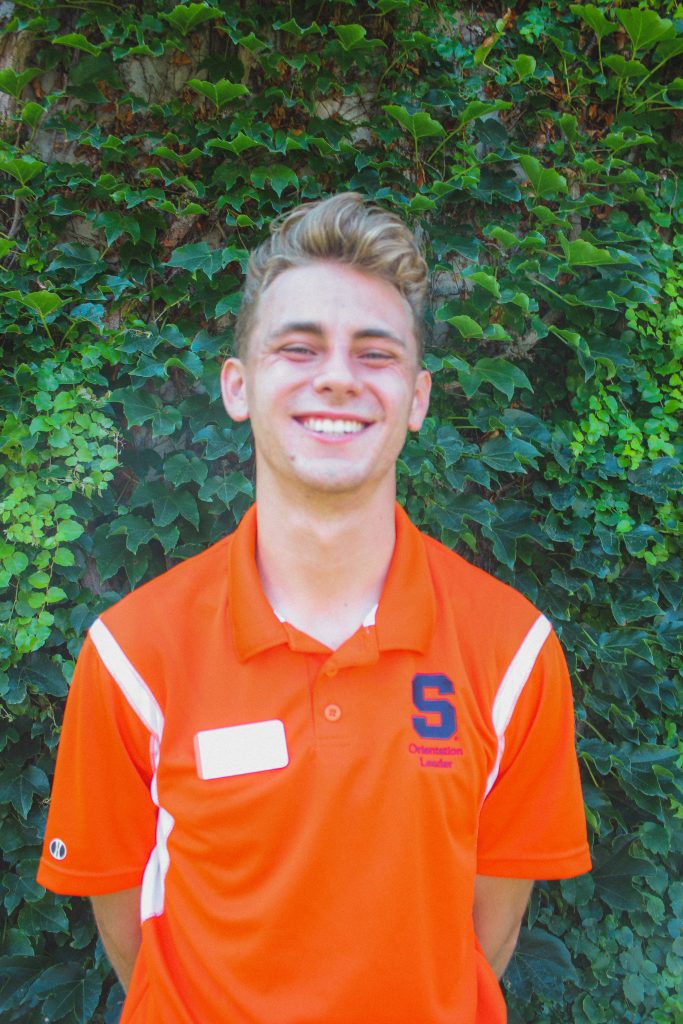 Meet Seth Reed '21
Hometown: Schenectady, NY
Major: Chemical Engineering
7:30 a.m.
I'm a fairly early riser, so I tend to wake up between 7 and 7:30. I like to catch up on homework or work out before starting my day. I live off campus with friends in the University neighborhood, so it's easy to get a run in and grab breakfast before heading to class!
9:30 a.m.
My first class of the day is Chemical Reactor Design with Dr. Jesse Bond. In this class we utilize principles of fluid dynamics to study and create reactors.
I've designed my schedule so that I have a 9:30 a.m. class every morning. On Mondays, Wednesdays, and Fridays I am in class most of the day, but Tuesdays and Thursdays are much lighter. This semester, in addition to Chemical Reactor Design, I'm also taking Heat and Mass Operations, Thermodynamics II, Chemical Engineering Lab II, Writing 307: Professional Writing and Beer and Wine Appreciation!
11:00 a.m.
When I'm not in class, I can often be found in the research lab in the basement of Link Hall (home of the College of Engineering and Computer Science).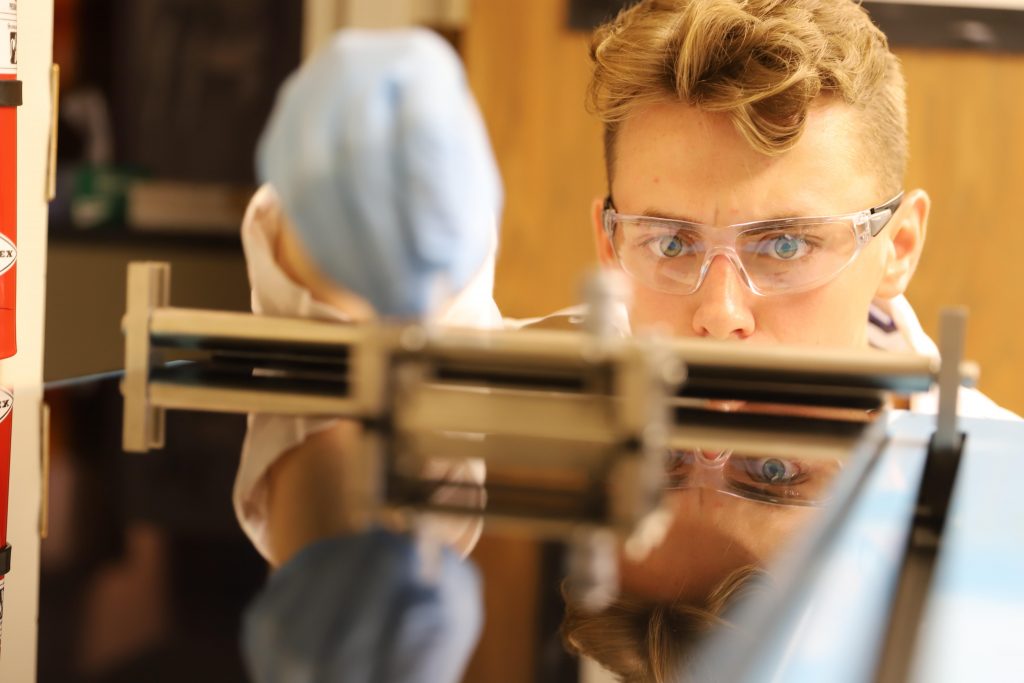 I've been lucky to have several research opportunities while at Syracuse, and right now I am working with Dr. Ian Hosein on a project that considers alternatives to rechargeable lithium-ion batteries. We are interested in learning if we can create a more sustainable and affordable alternative and recently had a paper published in the Journal of Electroanalytical Chemistry!
3:00 p.m.
Depending on the day, I may stop by and log a few hours in the Shaw Center, Syracuse's hub for community engagement. At the Shaw Center I serve as a program coordinator for Engineering Ambassadors, an organization that works with local middle school students to promote interest in STEM fields.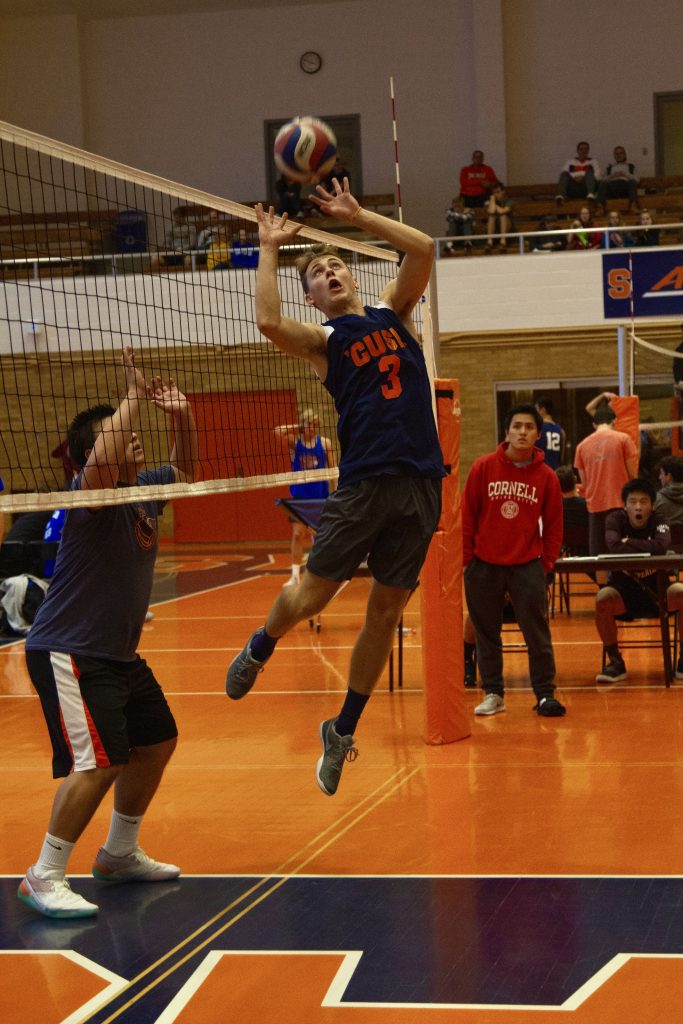 I've also served as an Orientation Leader for the past three years in the Office of First-Year and Transfer Programs. This year I was the Head Orientation Leader for Becoming Orange, the week of programming we put on for new students as they move in and transition to campus!
6:00 p.m.
In the afternoons and evenings after class, I'm typically either at volleyball practice with Syracuse's Men's Club Volleyball Team, studying in the Noble Room in Hendricks Chapel, or hanging out with friends. I also like to play piano in my spare time and I even perform off campus at Abundant Life Christian Center.
Lately I've also been spending much of my evenings preparing my application for the National Science Foundation's Graduate Research Fellowship Program (GRFP). I'm planning to pursue a Ph.D. in chemical or materials engineering after graduation!