Edgardo Velazquez '21 was not a 'winter person' when he enrolled at Syracuse as a first-year College of Engineering and Computer Science (ECS) student. Born and raised in Puerto Rico, he had only seen snow twice before coming to campus and was admittedly apprehensive about the weather he would encounter in upstate New York.
Despite his initial trepidation, Edgardo, a senior Bioengineering major, is beyond happy he made the decision to attend Syracuse and relishes the hands-on opportunities he has engaged with during his undergraduate education. Read on to learn more about Edgardo's dynamic Syracuse experience!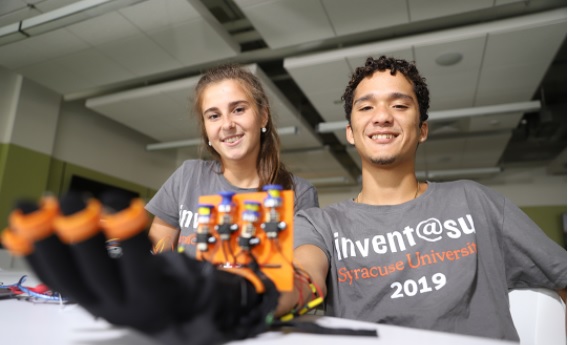 Meet Edgardo Velazquez '21
Major: Bioengineering
Hometown: Caguas, PR
What attracted you to Syracuse University?
I knew I was interested in engineering and that Syracuse had a good reputation for such programs. I liked that the College of Engineering and Computer Science (ECS) was small and personable – I wanted to get to know my professors and fellow students. I have been very impressed with the ECS community – when I walk through Link Hall, I know almost everyone and it's great to be able to engage with faculty, staff and students in that way.
My older sister also attended Syracuse, so I was able to visit briefly when we first dropped her off at the beginning of her freshman year and liked what I saw. After I got a great financial aid package, it sealed the deal and I knew it was the place for me!
How did you choose your major?
I grew up loving science and math. I also knew I wanted a career where I could help people and make an impact, but I didn't want to be a doctor. I figured I could combine all of these interests with engineering. When I entered my freshman year, I didn't know exactly what I wanted to do – I was torn between Mechanical Engineering and Bioengineering. Ultimately, I selected Bioengineering because it allowed me to better combine all of my interests.
My favorite ECS class has been the Senior Capstone course, which is taken for two semesters. In class we work together to tackle a real-life problem. My group is working to reimagine and improve hospital pagers. Nurses get over 300 alarms per day on their pagers from patients requiring assistance. Fatigue and desensitization to these alarms can become a problem, so my group is trying to introduce "alarm cycling" to help diminish desensitization and hopefully save lives. We hope that by changing tones and alarms every day, healthcare professionals will be better able to respond to their pagers and patients.
What are you involved in outside of the classroom?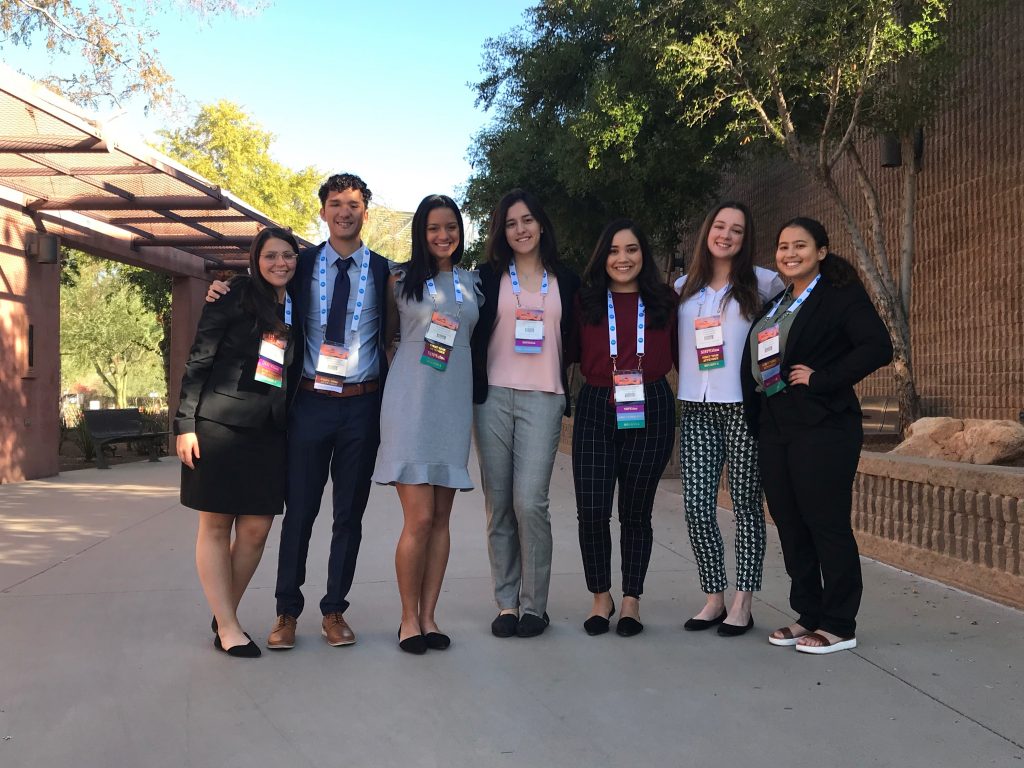 I am the treasurer of the Syracuse chapter of the Society of Hispanic Professional Engineers (SHPE), and was previously the fundraising director. SHPE is an amazing organization that offers opportunities for students to network with other professionals, attend regional and national conventions and gain leadership experience. The Syracuse chapter has also been involved in fundraising to provide local students with STEM opportunities. Last year, myself and several other students were able to earn funding to attend the SHPE conference in Phoenix, AZ and it was there that I was connected to an internship opportunity with Boston Scientific!
I've also taken part in some great opportunities at Syracuse like Invent@SU, which is an invention accelerator program where students design, prototype and pitch original device ideas (kind of like Shark Tank) and can even leave with patents for their products. My partner and I developed an ADAM Hand Exerciser for patients suffering from arthritis and other mobility issues. The program opened up so many doors – we met every day for a few weeks and learned how to design a product from the ground up. We pitched to various judges and presented in front of some really big names. My partner even connected to a co-op opportunity from that experience!
Have you had any jobs/internships during your time at Syracuse?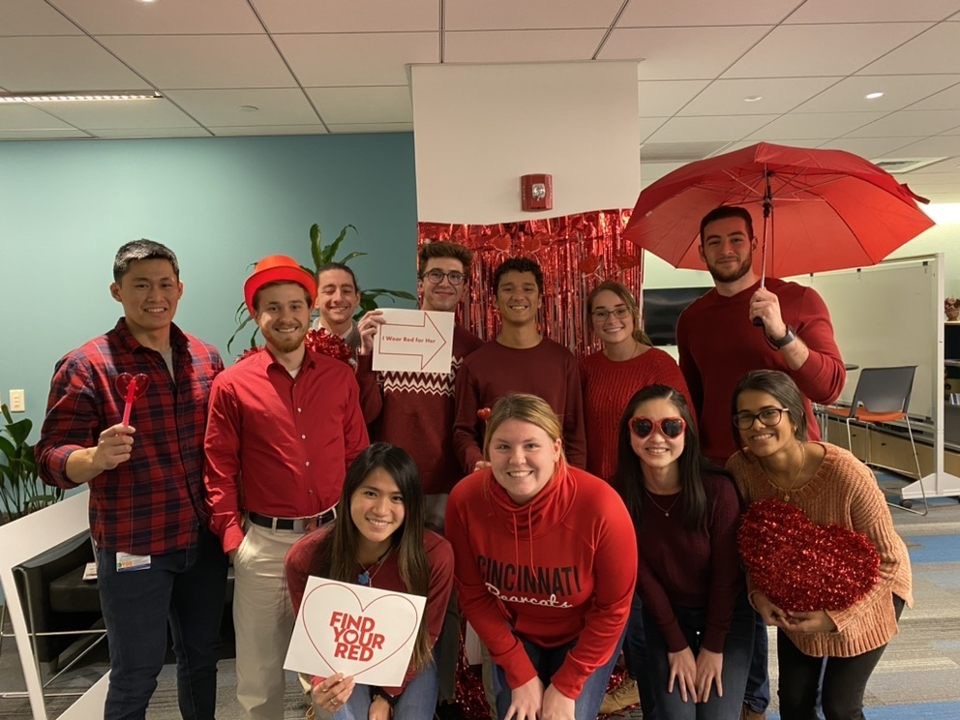 Yes, I completed a co-op with Boston Scientific last spring semester for 6 months. I spent the first two months in Boston before COVID-19 hit, and was able to complete the rest of my experience virtually. I learned so much during this experience and applied a lot of what I've learned in my ECS classes. I worked on 3D modeling and prototyping for various products – unfortunately I can't share too much because of the nondisclosure agreement I signed. I was excited to go to work every day and know I want to work in modeling in the future!
What advice would you give to students interested in engineering at Syracuse?
Get involved in Invent@SU! But also, try not to stress. Engineering can be a difficult field but it is doable. Find ways to make it fun and love what you do – complete your homework and study with friends. Above all, remember why you're doing it – don't just go into the field to make money but understand what you want to engineer or how you want to help people. That has made all the difference!
How are you spending your last semesters at Syracuse?
I would have been a graduating senior in spring 2021, but I chose to take time away for my co-op experience. This means I have some extra time and I am looking to study abroad, perhaps in Australia or Ireland!
Next semester I'm taking Senior Capstone and a few electives including the Anthropology of Biomechanics. I've actually been lucky to take several electives in anthropology and find it really interesting – I may even turn it in to a minor!