With an interest in coding and a love for mathematics and art, Dana Chea '21 found her way to Syracuse University as a Computer Engineering major and a piccoloist for the Pride of the Orange, the Syracuse University Marching Band! Follow her path and learn more about her College of Engineering and Computer Science (ECS) coursework and campus involvement below!
Meet Dana Chea '21
Hometown: Hamden, CT
Major: Computer Engineering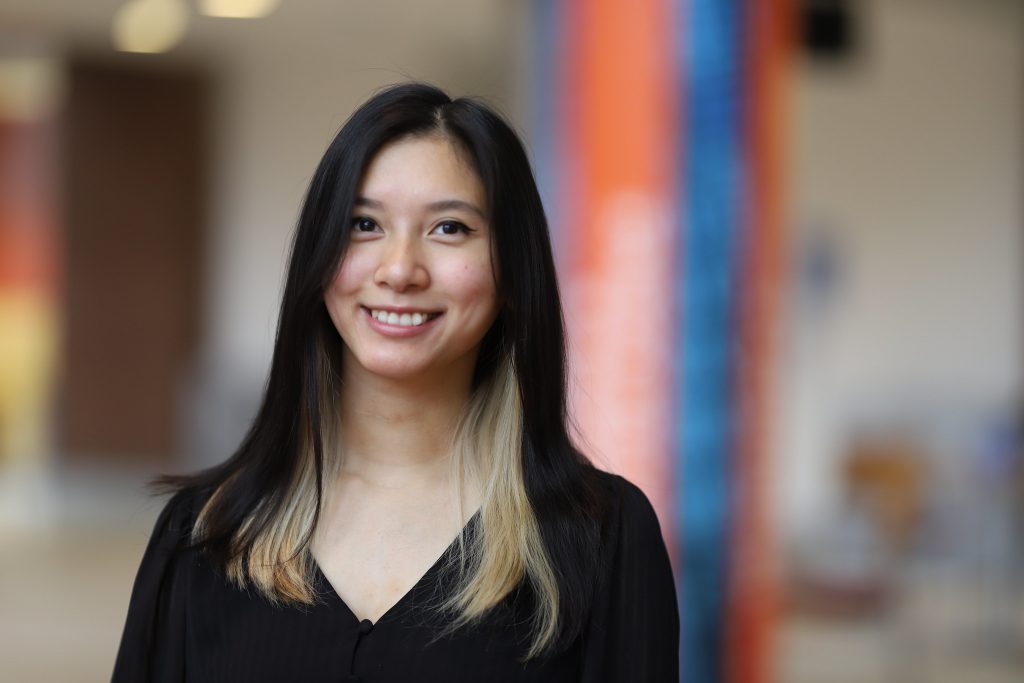 What made you choose Syracuse?
I knew wanted to go to a university the northeast. Also, a college with a marching band was definitely a priority. Syracuse fit both of those criteria!
I had also heard of several Syracuse alumni like President Joe Biden L '68 and Shirley Jackson, author of The Haunting of Hill House. Knowing they both attended Syracuse fascinated me and solidified my desire to apply.
How did you select your major – Computer Engineering?
I've always loved art and mathematics, so I initially applied to the School of Architecture as my first option. However, I also have an affinity for computers. I was especially into PC gaming at the time, so I already had background knowledge on GPUs, storage, etc. After partaking in yearbook club in my senior year of high school, which involved a little bit of markup coding, I was hooked. I was admitted to my second choice program, Computer Engineering in the College of Engineering and Computer Science (ECS). Living in such a technology-heavy society, I was excited by the idea of engineering and  working to create new products that could be essential in the future!
What do you feel are the strengths of your major/program? Do you feel well-prepared for your post-graduate goals?
ECS classes are hands-on. I love that because I am able to better retain information and learn by doing. My classmates and I plan, implement and execute our own code and hardware design. Learning this way has significantly helped me to develop! In addition, our professors are an incredible resource and want us to succeed – they are available if and when you need help and can connect you to research and professional opportunities, too!
What has been your favorite class or classes?
My favorite class was Digital Logic Design with Dr. Chin and Dr. Marcy. It was an introduction to basic timing diagrams and went in depth on how to implement these concepts during VHDL labs. The class was incredibly rewarding and was the foundation of how I now am able to design my own hardware implementation. The class also taught me how communication and collaboration are vital in engineering!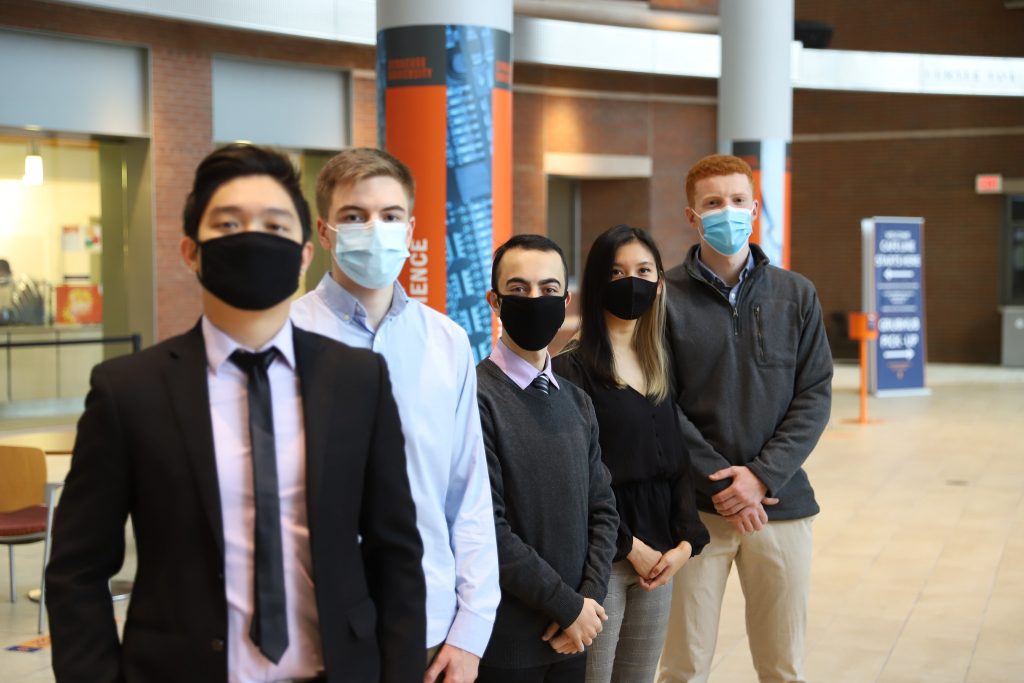 What are you involved in outside of the classroom?
I am currently the vice president and webmaster for the Syracuse chapter of the Institute of Electrical and Electronics Engineers (IEEE), which is a professional organization. We hold events that promote technology and encouraging others to pursue their interest in electronics, as well as network and prepare for careers in the industry. I've also held two internships while at Syracuse, at a rehabilitation hospital and a railroad testing company!
Last but not least, I am also a member of the Syracuse University Marching Band. I have been playing the flute since 4th grade and in the marching band I play the piccolo. So, when I'm not in any engineering labs on a school night, I usually have rehearsal in the Dome to prepare for football games. I made my first Syracuse friends in the marching band and I am glad that I have been able to maintain such amazing connections!
What classes are you taking this semester?
Senior Design Project II
Robotics Programming Lab
Environment and Society
Advanced Studio: Professional Writing
University Pep-Band
What is your favorite spot on campus?
It has to be the 4th floor of Link Hall and I think all engineering majors would agree! It has a beautiful overlook of the entire Quad and it is just surprisingly peaceful up there. There are only a few tables where you can sit so I usually try to go up there early in the morning when I want to study.