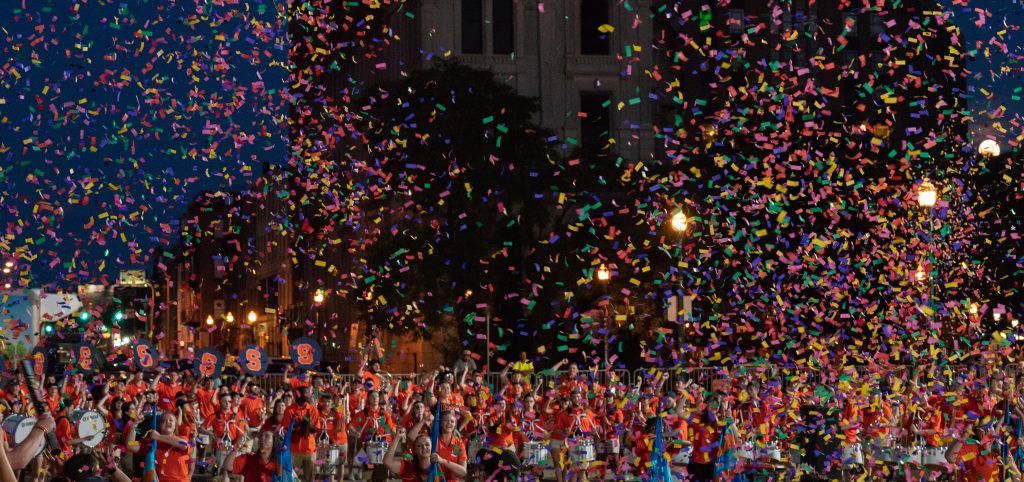 As a student at Syracuse, some campus traditions need no introduction: cheering on our 18 Division I NCAA athletic teams, our mascot Otto the Orange and embracing all four seasons (including lake-effect snow!) are each well-celebrated.
Other traditions, however, may be lesser known. Check out the ideas below to see which ones you should add to your Syracuse University bucket list.
Citrus in the City
New students should look forward to Citrus in the City, an annual event that occurs during Welcome Week in August. Head downtown with friends and classmates to enjoy free live music and samples from local restaurants amidst the hustle and bustle of historic Clinton Square.
Chicken Tender Thursdays
While Syracuse University is home to 20+ campus eateries and boasts a myriad of food options, a regular student favorite is 'Chicken Tender Thursdays'. Head to one of our five full-service dining halls on Thursday afternoons and evenings to enjoy this weekly menu item. Pro-tip: gather with friends at Ernie Davis Dining Hall to people-watch along Comstock Avenue while you eat!

Sunny Days on the Quad
Syracuse Students find many ways to celebrate the winter months, but nothing beats the first warm day on campus during the spring semester. An unseasonably warm day in March? You can bet Shaw Quadrangle will be full of students studying, playing frisbee, listening to music and relaxing with friends.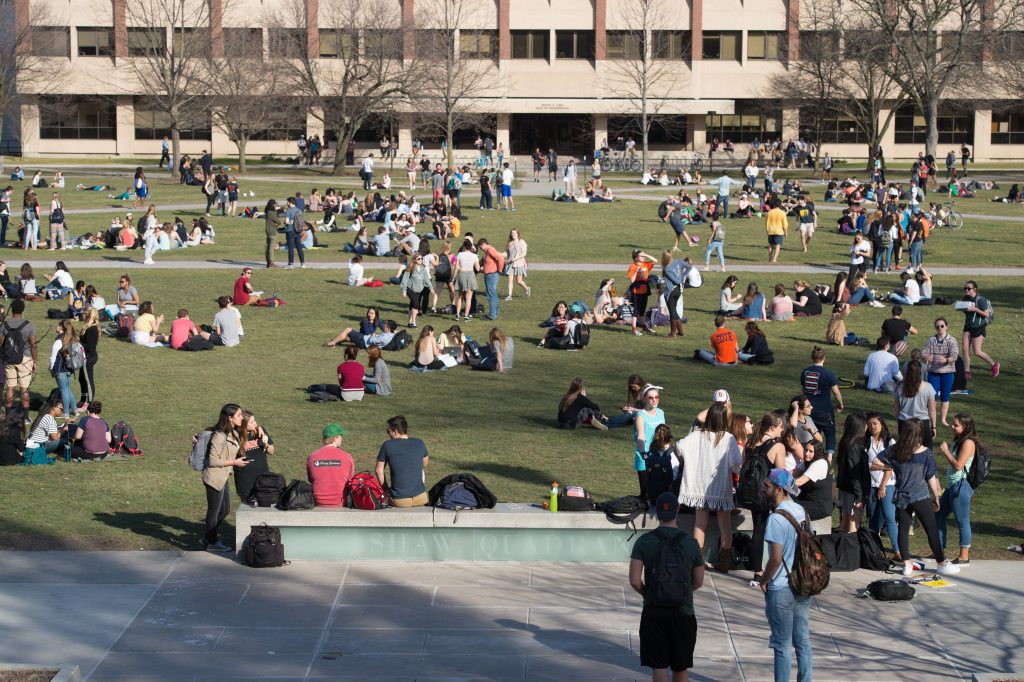 Dome Stomp
Syracuse University's stadium, fondly called the Dome, is a great place to cheer on our men's football and women's and men's basketball and lacrosse teams with 30,000+ of your closest friends! While you're there, check out the fabled "Dome Stomp." Stand between two of the pillars on the exterior of the stadium and jump or stomp for a unique auditory experience!

The Kissing Bench
Be careful where you sit on Syracuse University's main campus! Located between Tolley Hall and the Hall of Languages, this granite bench was erected as a senior gift from the class of 1912. Although the legend of the bench has morphed over the years, current lore states that couples who kiss on the bench are destined to marry, while individuals who dare to sit on the bench alone will be single forever!
People's Place
Located on the Quad, non-denominational Hendricks Chapel is the physical and metaphorical "heart" of campus and holds community events, musical performances, public lectures and religious/spiritual gatherings. In the lower level of Hendricks, you'll find a popular student hangout – People's Place Café! Entirely student-run, People's Place is a great spot to grab a coffee or pastry between classes. It's also cash-only and the only location on campus where you can purchase Coca-Cola products. Need study fuel? Try the Austin Powers, which is half coffee and half chocolate milk – it'll be sure help you power through a late night in Bird Library.

International Thanksgiving
Every year (for 36 years running!) the University hosts an International Thanksgiving Dinner attended by 500+ students, staff and faculty members. The dinner, started by the late Rev. T.E. Koshy in the 1980s, began as a way to introduce new international students to the American Thanksgiving experience but also serves as a celebration of cross-cultural friendship, international community and fellowship.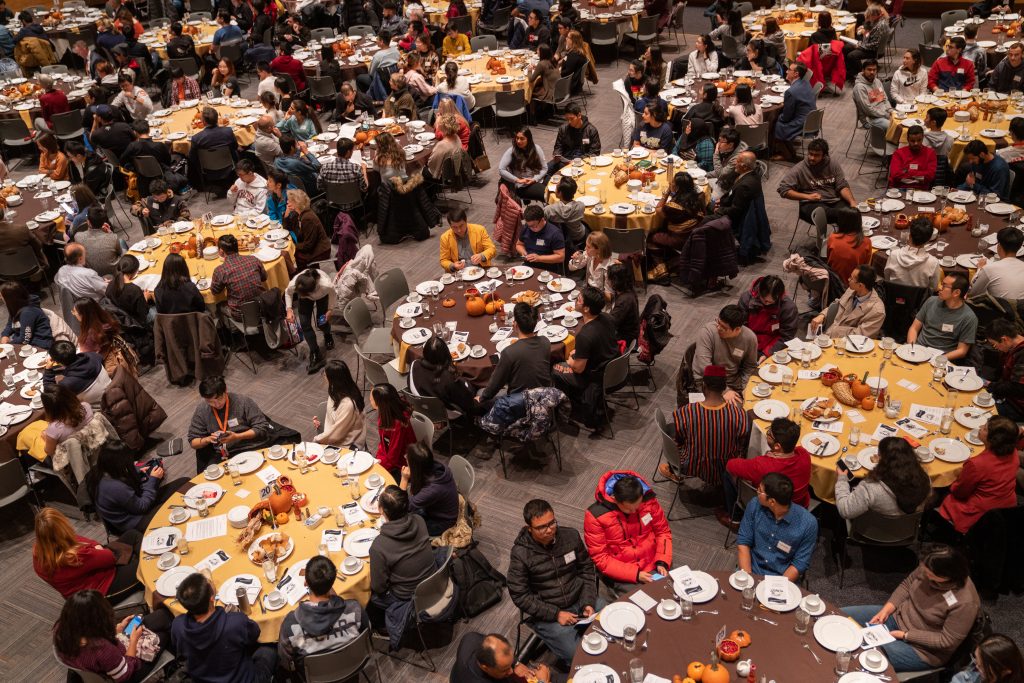 Mayfest | Juice Jam
Syracuse University is constantly bringing a diverse array of speakers, comedians and performing artists to campus, but Juice Jam and Mayfest are two of the largest and most popular events held each year. Planned and organized by University Union, Syracuse's student programming board, Juice Jam (fall semester) and Mayfest (spring semester) have been headlined by the likes of Lupe Fiasco, Travis Scott, Khalid, A$AP Ferg, Gucci Mane and SZA.

Sledding on Crouse College Hill
Whether you're a seasoned fan of winter or have never before experienced snow, don't forget to celebrate a big snowfall by sledding down Crouse Hill. Don your cold weather gear and grab a sled, tube or even a cardboard box and slide away.