Ideal for students interested in exploring educational issues and careers related to education, the selected studies in education (SSE) major at Syracuse is designed for students committed to having a role in social change. SSE has given Maddie the flexibility of studying and exploring a wide breadth of education-related topics without having to follow a teacher certification track.
Simultaneously, Maddie is pursuing a minor in women's and gender studies, hoping to continue exploring and understanding the complex ways that ideas and practices about gender shape the world around us. Issues of justice, social and economic transformation, and women's agency are central to the minor and the curriculum emphasizes race, ethnicity, nationality, class, age, sexuality and different abilities as categories of study.
Hometown: St. Johnsbury, Vermont
Major(s)|Minor(s): Selected Studies in Education (Post-Secondary and Human Services), School of Education | Women's and Gender Studies minor, College of Arts and Sciences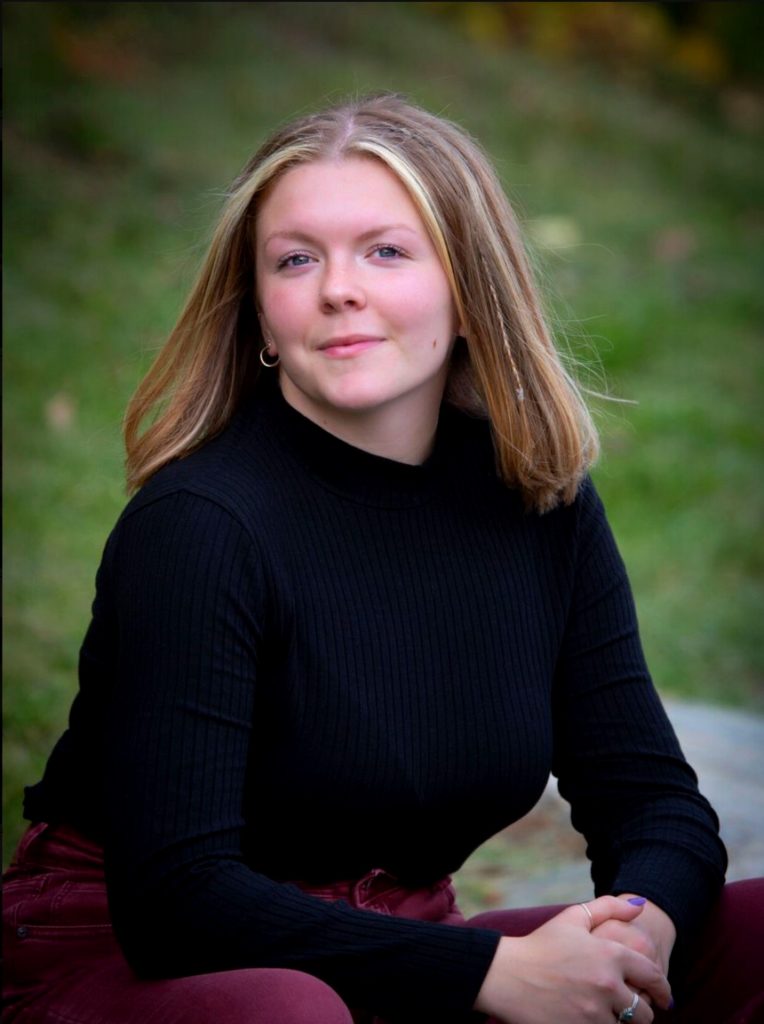 Madeline (Maddie) Hurlbert (she/her)
Selected Studies in Education: Post-Secondary and Human Services
Women's and Gender Studies minor
Syracuse University | Class of 2026
School of Education
College of Arts and Sciences
What inspired you to choose Syracuse University?
I chose Syracuse University for its location, campus energy, and unique academic opportunities. I live in a tiny town in Northeast Vermont, so I wanted to go to a much larger school to be around more people consistently and experience and learn from various people from different backgrounds. Along with the size of the school and the diversity of people, I was also amazed by the energy displayed on campus, even in the summer when I toured the campus for the first time. I felt so comfortable on campus even before I applied, and I just knew I would wear orange and blue for the next four years and beyond. In addition to campus life, I can also be a part of a unique program in the School of Education that allows me to explore educational careers that do not involve teaching. Instead, I can create my own path and take classes that set me up for success in the working world.
What major(s) and minor(s) are you pursuing and what inspired you to choose these areas of study?
I am pursuing Selected Studies in Education with a concentration in post-secondary and human services. I want to be involved in education and help others outside the classroom. Many faculty members, like school counselors at my high school, were my most extensive support systems, and they kept me motivated throughout my time as a high school student. So I knew I wanted to help people find what they're passionate about and what motivates them to receive some form of education, whether college, trade school, the military, etc. In addition to my major, I am also pursuing a minor in Women's and gender studies. I have always had a passion for human rights from a young age. Understanding how gender, sexuality, race, ethnicity, etc., affects individuals and communities is essential in helping students find their passions and future careers.
What has been your favorite class(s) at Syracuse and why?
So far, my favorite class at Syracuse has been Gender and Popular Culture. I have always been interested in both subjects, so I knew the class would be fun and academically fulfilling, given it was a slightly more challenging course. In addition, the class emphasized current events and how women and gender studies are used in our everyday lives, not just in academia. The class also followed recent events in popular culture and was more discussion based, which was my favorite part.
Can you share what you're involved in outside the classroom and provide details on your roles in these organizations, clubs, and/or projects?
Outside of the classroom, I am a U100 student ambassador, a member of the Executive Board for Ottos Army, a general body member for Camp Kesem, and have recently been selected as a peer advisor for the school of education. As a U100 student ambassador, I give campus tours to prospective and admitted students, work admissions events and help in any way I can within the admissions office. Ottos Army is the student section at Syracuse University, so all students are members. The organization leads the student sections and plans events to raise money for the Jim and Juli Boeheim Foundation and to increase student participation at athletic events. In addition, I am on the Executive Board for Ottos Army as the secretary. As the secretary, I take meeting minutes, organize meeting spaces, and maintain communication between the E-Board and general body members. Recently, I have been selected as a peer advisor for the School of Education, which I am very excited about. As a peer advisor, I will help first-year SOE students transition into Syracuse University and the School of Education.
What is your favorite on-campus location and preferred off-campus location to eat, study, or relax?
My favorite on-campus location is Schine Student Center! My favorite off-campus location is Salt City Coffee or Pastabilites!
What classes will you be enrolled in for this upcoming fall semester?
1. The American School
2. American Sign Language 1
3. Introduction to Communication and Science Disorders
4. Introduction to Women's and Gender Studies
5. Human Diversity and Social Context
What advice and tips would you give prospective applicants interested in pursuing your program/major at Syracuse?
Take a wide variety of classes! You never know what you will like and want to pursue further. Network outside of your major/program! Many careers can be created through education (athletics, marketing, communications, business, etc.). Stay involved! Getting involved in various activities with leadership opportunities is a great way to gain self-confidence and leadership skills.
What is your dream job and goal(s) after graduation?
After graduation, I aim to transition into receiving my graduate, master's degree. I would also love to travel and research education and curriculum systems. My dream job would be to work in a private high school or university as an advisor or counselor, and then pursue opportunities in leadership within the department I work in.