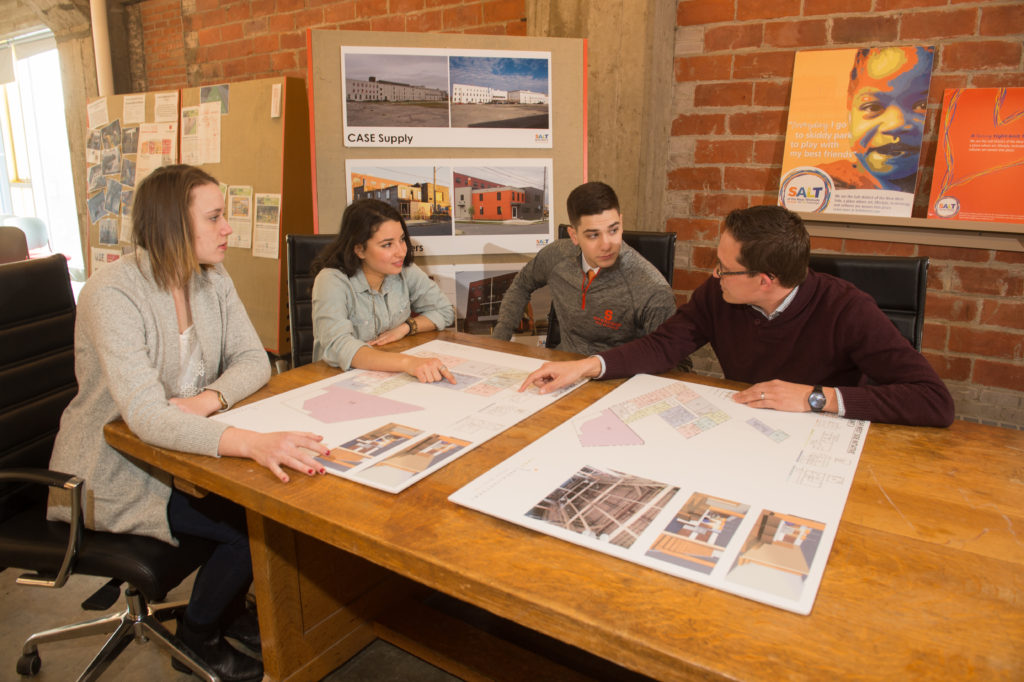 Spring Break is the one week off during the school year where you probably don't have any obligations. In the fall, there's Thanksgiving, and in the winter, there's Christmas, New Year's, sometimes Chanukah depending on the calendar. That means family holiday parties, traditions, family time. Spring Break does not have any of that! The closest thing it has to a big, important holiday is Saint Patrick's Day, and that is really more of an excuse to eat green food.
So what does one do with a whole unencumbered week smack dab in the middle of the semester? Here are some things that Syracuse University students do:
Volunteer
Nothing gives you the warm fuzzies and keeps you busy like taking your free time and using it to help others! Friends of mine stayed local this past spring break to build tiny homes for homeless people in Syracuse. Syracuse is a city with one of the largest wealth gaps in the country, so even though the area around the University is clean and nice, coming down off the hill to help the community is a great way to give back!
Work
Yes, it's boring, but going home and picking up shifts is a great way to fill up your schedule as well as your pockets! Plus, a few nights of babysitting and house-sitting is all it takes for me to feel like I've had a productive week off, even if I spent the rest of my time sitting around like a couch potato.
Visit Friends
If your spring break lines up with other friends from home, you may just want to go home and visit them, but it's also a great time to go visit with college friends too! Bringing someone home for Spring Break made my spring break way more fun – I had an excuse to go to the hipster coffee joints and stores that I would not have ventured to otherwise, to show a newcomer the cool parts of my town and city. Plus, a buddy who will yell at the TV with me while we watch bad reality television.
Travel
Traveling could be as simple as road-tripping to Toronto or Niagara Falls for an afternoon, or as wild as jetting down to somewhere much warmer, sunnier, and maybe even beachier than Syracuse. I know people who have gone to Europe, to the Dominican Republic, to Florida, and people who drove down to see friends at nearby schools. Spring break is a great time to explore the world! Or the state. Or the campus of someone else's college.
The world really is your oyster, and there's so much that can be seen, done, and accomplished in one free week. So take it and run with it!
Meg Burnard '20 is studying Communication Sciences and Disorders and Linguistics in the College of Arts and Sciences. She grew up in Rochester, New York. Meg is a member of Democracy Matters, and in her free time she enjoys reading comics, going to concerts, and playing games with friends. More blogs from Meg Burnard.
More blogs like this: