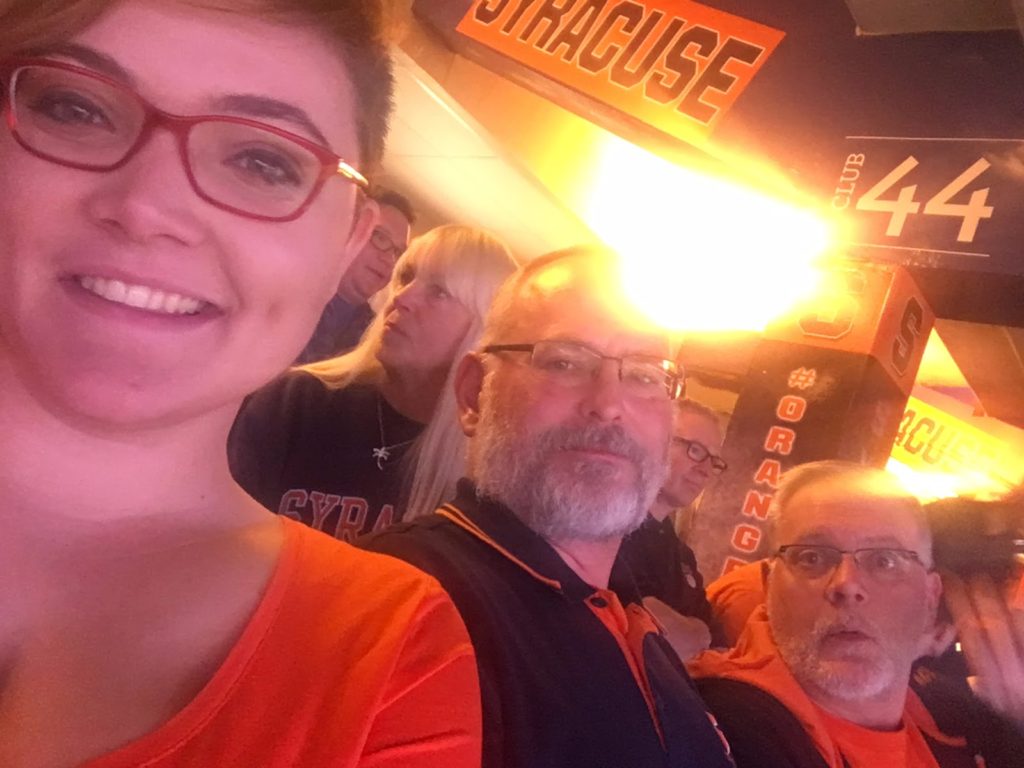 When I first started thinking about where I wanted to go to college, I thought I wanted to go somewhere far, far away from home. Instead, I opted for Syracuse University. It had so many things I wanted: a beautiful campus, fantastic study abroad programs, a massive network of alumni. However, unlike High School Meg expected, it was less than a hundred miles from my hometown outside of Rochester, and I've found that it is pretty much the best possible location for me.
I'm far enough away from home that I don't go to the same places I always did, and I don't see the same people around as I used to. Only two or three of the people I graduated with came to Syracuse too, so there aren't many familiar faces – which is what I was hoping for.
I'm also far enough from home that I don't see my parents all the time. It's easy for them to get here, if they want to or need to, but I still get to be independent and do my own thing.
However, when they do want or need to come down to 'Cuse for a visit, it's super convenient for everyone involved. It's a painless drive, only about an hour and a half. That makes it too far away to justify coming just to drop something off, but not far enough away that a visit would mean booking a hotel for the weekend.  
For example, a few weekends ago, my parents came to town for the football game against Middle Tennessee. They got here mid-afternoon, laden with groceries and tailgating food. After a few weeks of ramen and hamburger helper, my friends and I felt like royalty as we crowded around my South Campus Apartment table with our pulled pork sandwiches. After I, my neighbors, my roommate, and my boyfriend all finished indulging in delicious, free food (free food!), we headed out to the football game. Afterwards, my parents drove home, and were back by eleven! An easy, stress-free day that I was able to spend with my parents, and then the rest of the weekend spent being a college student – eating poorly and avoiding doing laundry.
Last spring, being close to home meant that I could spend a weekend with my family, and not just for long weekends or breaks. Twice freshman year, I went home with a friend or two and soaked up the TLC of a weekend at home. For all that it's nice to be independent, a good home-cooked meal and a bedroom to myself after a particularly stressful month is practically revitalizing.
Syracuse University strikes a perfect balance for me. I dreamt of going somewhere new, of being independent, of being able to begin college on a clean slate, and was able to accomplish that. I wanted holidays and trips home to be low-hassle, and I was able to accomplish that too. Truly, I believe I managed to have the best of both worlds here at Syracuse.
Meg Burnard '20 is studying Communication Sciences and Disorders and Linguistics in the College of Arts and Sciences. She grew up in Rochester, New York. Meg is a member of Democracy Matters, and in her free time she enjoys reading comics, going to concerts, and playing games with friends. More blogs from Meg Burnard.
More blogs like this: