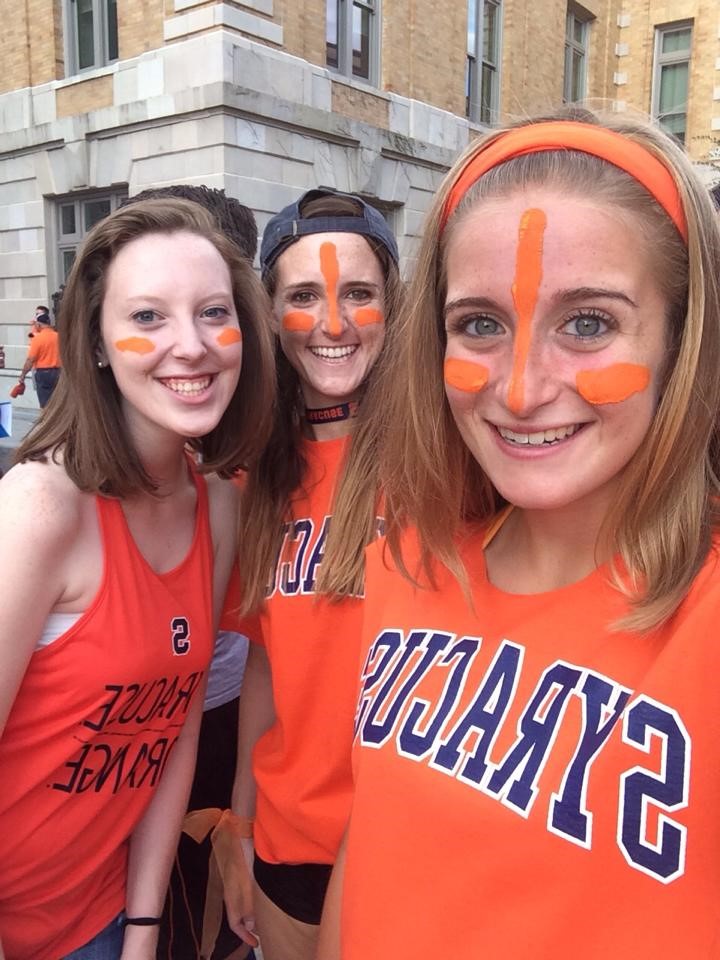 When deciding on how to address giving advice on choosing a college, I considered my stylistic options. Should I make a list of considerations? Should I take quotes from friends? Or, should I just reminisce and free associate?
I've decided on the last option. Three years ago, I was in your shoes, trying to decide where to go to school. I was down to four schools in April, all around the same price and fairly equal in academic prestige. I didn't know how to make my decision. I visited each school over April break, and Syracuse was the last one I visited.
Don't get me wrong, I enjoyed the other schools. The accepted students days were nice, and one university had the largest freshman dorms I'd ever seen. But none of them had that "wow" factor, which I couldn't explain at the time but I think I can now. I was looking for a school that gave me butterflies, that made me so excited to be a part of the community that I wouldn't feel like I was leaving home, but just going to a new one. I found that at Syracuse.
When I visited Syracuse for the first time, it was five days before I had to make my final decision on where to attend college. It was a beautiful spring day, and I was looking forward to touring Newhouse, seeing the quad- you know, the basics. The Accepted Students seminar in Newhouse was the first thing that made me think, "okay, there is something different about this place." We heard professors and students speak about the amazing resources in Newhouse and broke up into small group tours. I felt welcomed and eager to start my own education here.
But the real catch for me was just walking around campus and seeing how happy everyone was. I saw students wearing Syracuse sweatshirts, Greek Life T's, and club hoodies. I saw friends exchange quick hellos on their way to classes, happy to see each other but still keeping their eyes on the prize. It was the perfect blend of social and intellectual life that I did not realize I had been looking for. Not to mention how passionate people were about SU. One kid literally yelled at our tour group, "You're gonna regret it if you don't go here!" Okay, so maybe SU isn't the right fit for everyone, but for me he was right- I'm thankful every day that I decided to attend Syracuse University.
My excitement only grew over the summer. Freshman year was a blur of excitement, new experiences and adjusting to independence. Going into my sophomore year, I was worried the novelty of college would wear off. However, I quickly realized that my love for Syracuse did not shrink- it only grew. Nervous excitement transformed into a comfortable familiarity. When I see student tours on campus, I smile wide because I want them to know that I truly love this place. I only have a year and a half left here, and it doesn't seem like nearly enough time because I am so, so happy. However, I know that when the time comes, I'll be ready to face the next chapter head-on, thanks to four years of personal growth and self-discovery here at SU.
Samantha Trombley '18, is public relations and policy studies major. She is originally from Franklin, CT. Sam is a member of Hill Communications, the on-campus public relations firm. She is also a member of the Girl Code Movement, the women's club lacrosse team, and the Kappa Alpha Theta women's fraternity. In her free time she enjoys hiking, volunteering, traveling, and spending time with friends. More blogs from Samantha Trombley.
More blogs like this: