One of the many great things about attending Syracuse University is getting to experience four seasons and the fun activities that a new season brings.  Growing up in Connecticut, I have fond memories of apple picking with my family, carving pumpkins with friends and going to haunted houses every weekend in October. When I was a freshman, I worried I was going to miss out on all my favorite fall activities. However, I quickly discovered that Syracuse University, and Central New York in general, is the perfect place to be for fall fun.
For anyone who loves fall as much as I do, here's my personal Syracuse autumn bucket list.
1.)  Go apple picking: Apple picking season runs from mid-August to mid-October, so you have plenty of time during first semester to pick your own healthy and delicious snacks. New York is one of the top five apple-producing states, so if you love apples, it's certainly a great place to be. There are three apple orchards within a 20-minute drive from SU, and the Department of Recreation Services hosts a weekend trip to Abbott's Farm apple orchards in September. How 'bout them apples?
2.)  Get lost in a corn maze- There are several farms in Onondaga County that have annual corn mazes in the fall. Get a small group of friends together one weekend to have a great day outdoors. Want to make it more of a challenge? Shut off your phone so you're not tempted to GPS your way out!
3.)  Take a hike to see the fall foliage – The rolling hills and dense forests of Central New York offer some great hiking destinations. My personal favorite is Tinker Falls in Tully. I've hiked the trail in the spring and fall and had A popular hiking destination among Syracuse students is Green Lakes State Park, just a 20-minute drive from campus. Don't have a car at school? No worries! The Department of Recreation Services offers a day trip to Green Lakes, so be sure to sign up!
4.)  Go to a haunted house- If you're like me and love a good scare around Halloween, Syracuse has plenty. From haunted houses to hayrides, Central New York has it all. Orange After Dark, a series of late-night programs and events for SU undergrad students, offers a bus trip at the end of October to Fright Nights at the Fair. Students only pay $3! Check out scarycuse.com to get information on other haunted attractions.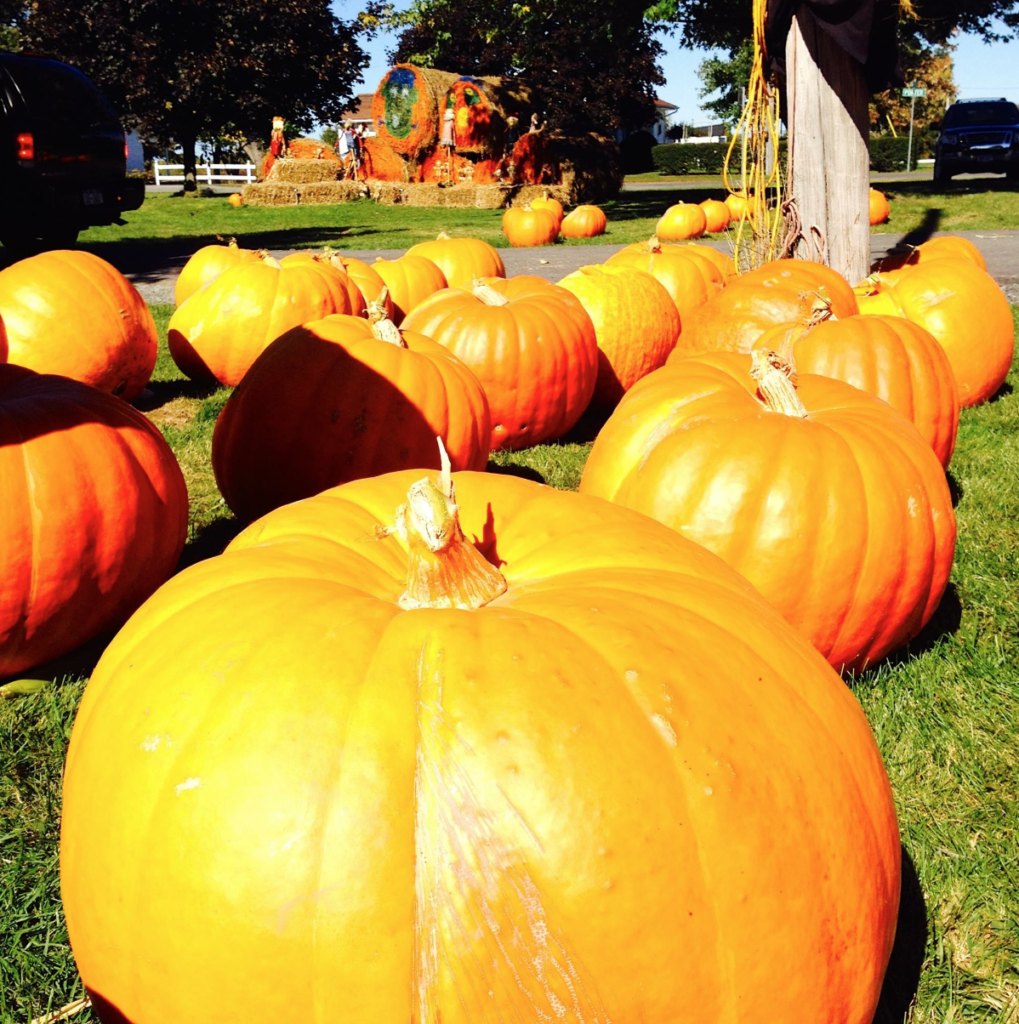 5.)  Go to a pumpkin patch: Want to pick your own little pumpkin for your dorm room? Visit a local pumpkin patch. You can paint or carve a pumpkin to spruce up your new dorm décor. SU offers shuttles to local pumpkin patches in October. If you have access to a kitchen, try baking pumpkin seeds. It's a delicious snack!
6.) Experience the Rocky Horror Picture Show: The Rocky Horror Picture Show is a cult classic and cultural phenomenon. When you go to see Rocky Horror around Halloween, don't expect to just sit and watch- moviegoers are active participants in counter dialogue and scene reenactments, along with a designated reenactment cast. This year, SU drama students will be reenacting a performance at Schine Underground.
7.) Take a Ghost Tour: The Onondaga Historical Association offers guided tours of different locations in the area, focusing on local legends and haunts. This year, Ben Tupper, owner of Tupper Property Management, hosted free guided haunted tours of the university neighborhood the weekend before Halloween. Pretty spooky stuff!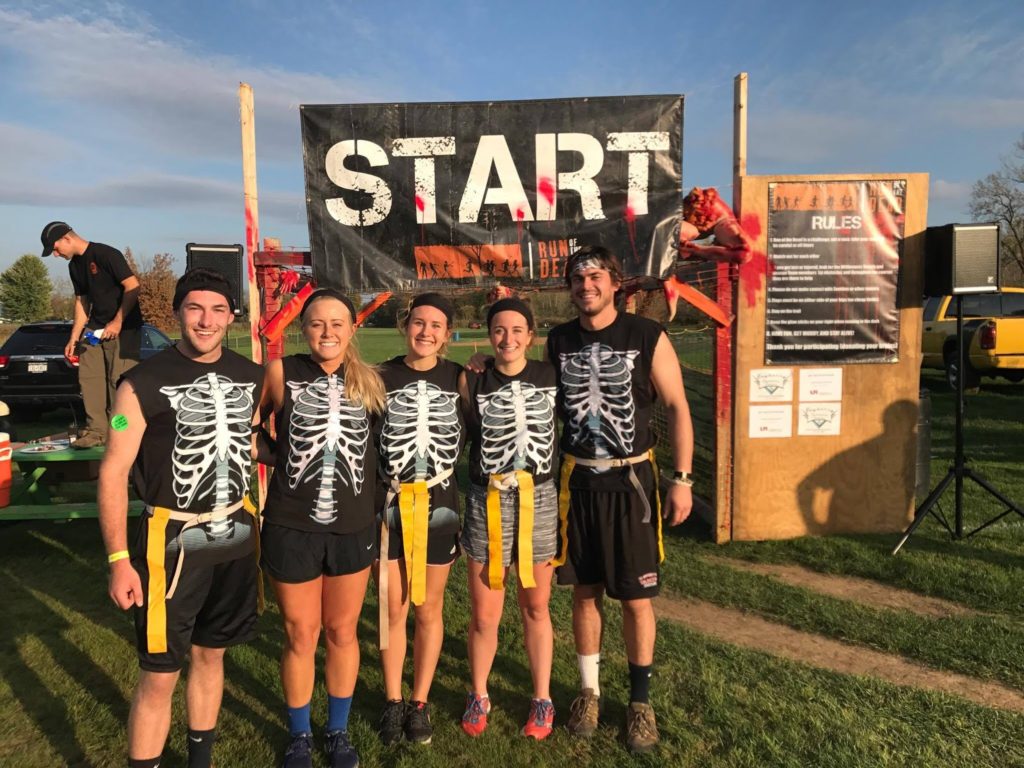 8.)  Sign up for Run of the Dead: I discovered Run on the Dead freshman year when I was researching fun stuff to do around Halloween in 'Cuse. If you're looking for an adrenaline rush, this is the place to find it. Run of the Dead is a 5K obstacle course run that features "zombies" chasing participants through the course. Runners wear flags and dodge zombies while navigating the obstacles (mud pits, tires, monkey bars, etc.). Think Spartan Race meets a haunted trail of terror. This is by far my favorite Halloween activity. This year, a group of friends and I ran as a team and had a blast!
9.) Volunteer: Giving back to the Syracuse community is fun and rewarding, and there are plenty of opportunities to volunteer in the fall. I've volunteered at the Salvation Army and handed out candy to Boys and Girls Club members who trick or treat at dorms around campus. You can find volunteer opportunities on the Shaw Center website.
10.) Rewatch your favorite Halloween movie with your friends- Okay, so this one isn't technically a Syracuse event, but this is something my friends and I do every October! This year, we watched Hocus Pocus to de-stress during midterms, armed with plenty of candy and popcorn. There's no better way to relax during midterm madness!
This list is only a peek at some of the awesome things to do during the fall in Syracuse. Add your own!
Samantha Trombley '18, is public relations and policy studies major. She is originally from Franklin, CT. Sam is a member of Hill Communications, the on-campus public relations firm. She is also a member of the Girl Code Movement, the women's club lacrosse team, and the Kappa Alpha Theta women's fraternity. In her free time she enjoys hiking, volunteering, traveling, and spending time with friends. More blogs from Samantha Trombley.
More blogs like this: