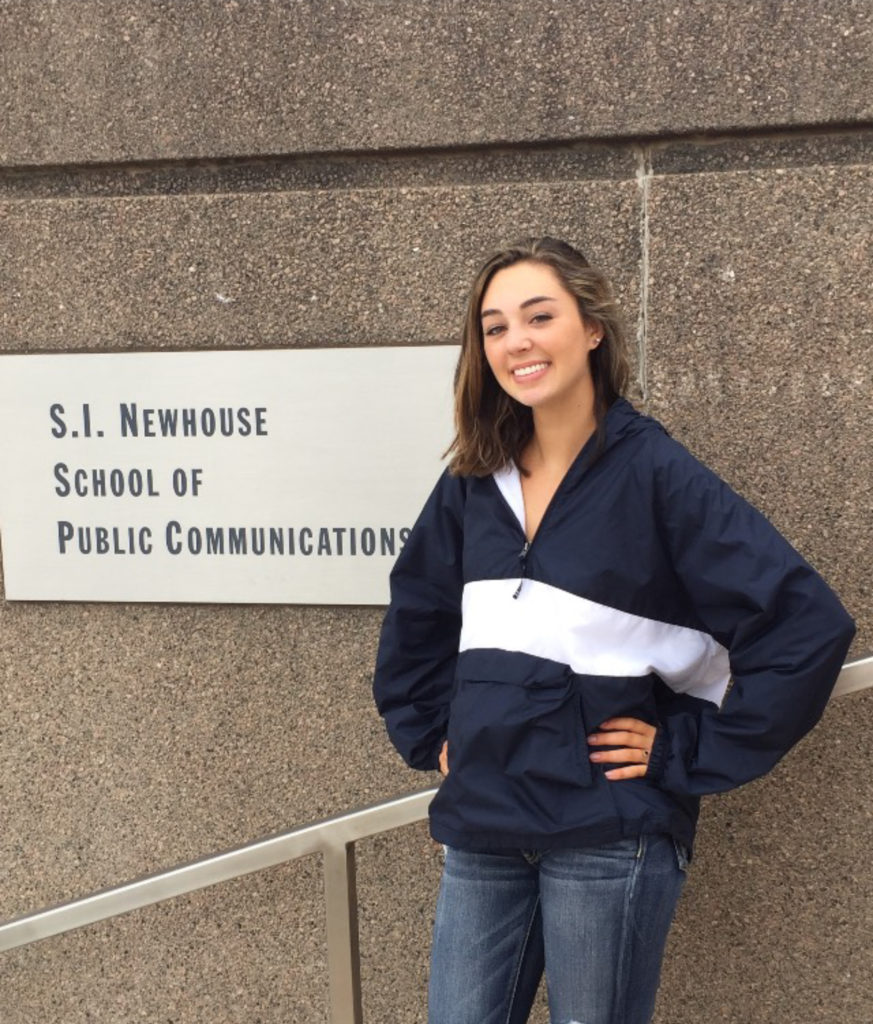 Growing up with a mom who worked in communications, I was curious about her role in developing a company's image and reputation. During my sophomore year in high school, I wanted to find a way to learn more about the field and get a taste for college life. Syracuse University Summer College for high school students offered both.
Summer College allows high school students to take courses in various programs over a 2-, 3-, 4- or 6-week time period while living in Syracuse University housing and experiencing college life.
At first, it was exciting to live on my own, but I also had to take responsibility as there was no one to remind me to stay on top of my schoolwork. I had been away from home before, but never in an environment where I knew absolutely no one. At Syracuse, everyone was so nice! The classes I took at Summer College helped me earn college credits that I was able to apply to my undergrad studies. And best of all, it helped confirm my decision to major in public relations.
As a junior in high school, I was excited to have a goal to work toward. I felt so confident because I was certain of my major. While Syracuse was one of my top choices, I kept an open mind and visited other colleges along the east coast. But none of them felt like home. After visiting Syracuse a second time in the fall – when I could see it during the academic year – I knew it was everything I ever wanted from a school. I chose to apply Early Decision to the S.I. Newhouse School of Public Communications, and never looked back.
My Summer College experience didn't keep me from feeling homesick my first semester, but overall, I felt more confident on campus and in the classroom having spent significant time here before enrolling. Now, after being here for a semester, I couldn't see myself anywhere else. The community at Syracuse is so inspiring and diverse. The more Newhouse classes I take, the more certain I am that I made the right choice. Courses are challenging, but the topics are so interesting and my professors are extremely knowledgeable and supportive.
I have found friends at Syracuse that I couldn't imagine living without, and I proved to myself that I can succeed. My field of study is very broad, but I'm confident that with time, internships and more classes, I will find the specific track that's right for me.
Regan Talley '21 is studying Public Relations in The Newhouse School of Public Communications. She grew up in West Chester, Pennsylvania. Regan is a member of PRSSA and in her free time she enjoys baking, going to the gym, and getting coffee with friends.
More blogs like this: